5 December, 2014
Bell Pepper Usili Curry- my guest post at The Not So Creative Cook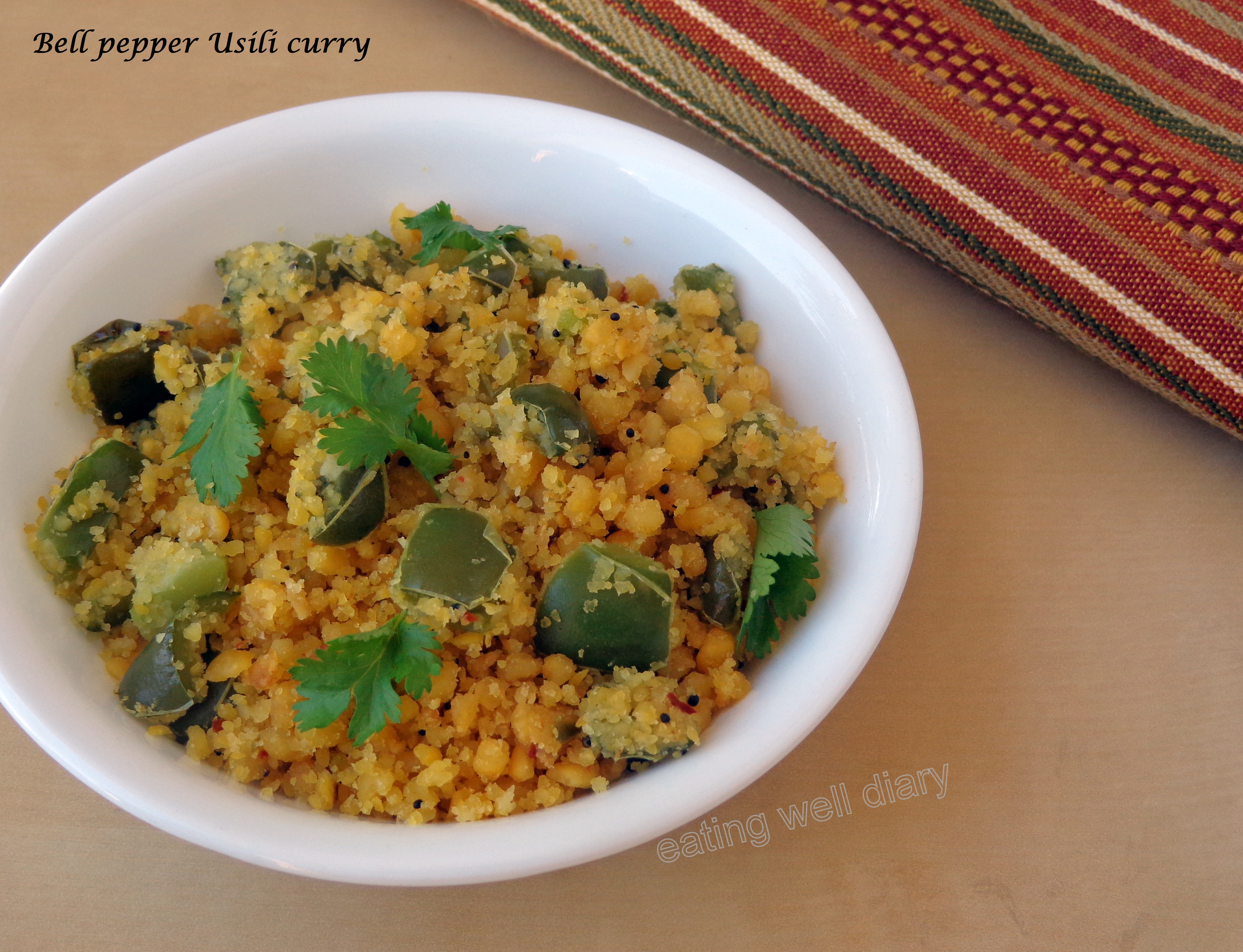 Comments : 8 Posted in :
Uncategorized
on
by :
apsara
A simple, yet filling curry from south India. A comfort food in the cold winter days, yes that's what we need now, isn't it? All you need is bell peppers, toor dal (split pigeon peas) and chana dal, oil and simple Indian spices.
Jhuls, my friend over at "The Not So Creative Cook" (that's just what she's not, it's a very modest name for her lovely blog) has been nice to include my recipe as a guest post. We are even taking it to FF#45, where there's lot of other creative people bringing their dishes.
Do visit Jhuls' blog here to find out how this traditional curry is made (& how we party at Fiesta Fridays 🙂 )!
8s COMMENTS