10 April, 2016
Fun Chocolate Birthday Cakes (gluten free, vegan, natural icing colors)
Comments : 9 Posted in :
Desserts
,
eggless cakes
,
Gluten free baking
on
by :
apsara
Tags:
chocolate zucchini cake
,
color kitchen
,
GF vegan cake
,
gluten free cake
,
healthy birthday cake
,
real food colors
,
sid the science kid cake
,
simple cake decoration
Regular readers of this blog know that I am passionate about avoiding artificial flavors and colors, even in cakes and icing. Many synthetic colors that are used in food are known to have harmful effect on the body, especially in children. Read this article about the dark side of food colors from Food Matters.
One of the main reasons I started baking my kids' birthday cakes was to avoid artificial ingredients in store-bought cakes. Yes, it may be "just that one time" and the cake is consumed by many people, so "it may be O.K". But then these effects add up over time and toxins build up in the body this way. And usually, the host gets the remainder of the cake after the party and tends to eat it over the next couple of days. 
Baking my kids' birthday cakes was another fun opportunity for me to experiment with icing colors. My son wanted "Sid The Science Kid" cake and wanted it in blue!
Blue color is something hard to make at home, especially with icing. So, I tried this spirulina based blue color that I recently bought at Thrive Market. It worked so well and produces a vibrant color.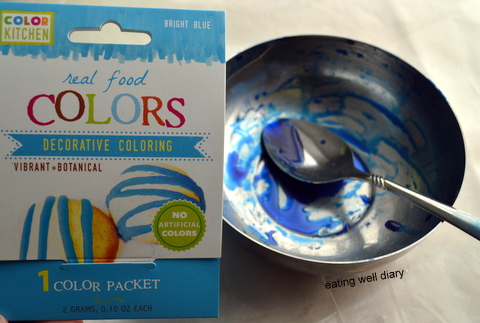 I also used a kit from India Tree that I have mentioned in this earlier post: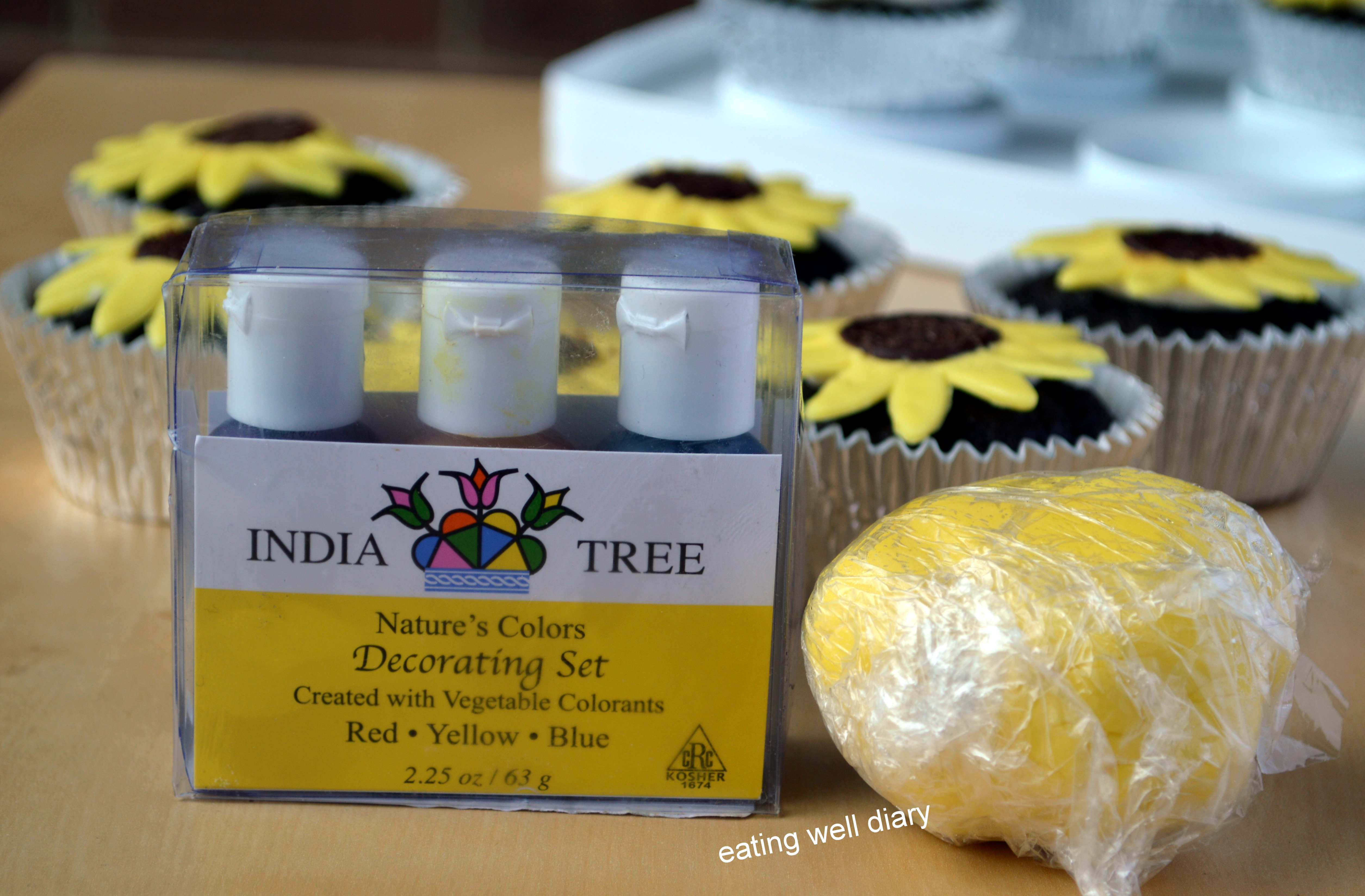 What about the cake? It is a gluten-free chocolate cake with strawberry filling. The cake is made moist with zucchini, and tastes actually better than a regular chocolate cake made with flour.
My daughter is a fan of Wild Kratts. So I made another simple, 6″ 2-layered cake with that theme.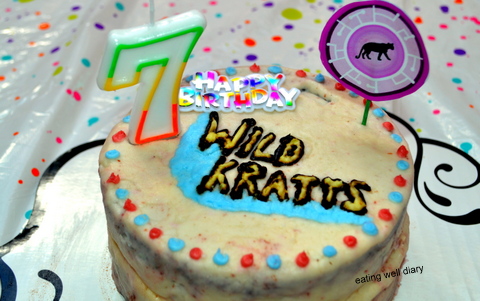 Ingredients of the cake:
GF flour blend with sorghum (jowar), oat flour, tapioca starch, rice flour, psyllium husk or isabgol
cocoa powder,
grated zucchini,
almond milk,
unsweetened applesauce,
sugar,
grapeseed oil
baking powder, baking soda, salt
vinegar, 
vanilla essence
Filling: organic strawberry fruit spread
Ingredients of icing:
Spectrum organic vegetable shortening, powdered sugar, cornstarch, vanilla essence and natural color
I will post the detailed recipe soon.
Sharing these cakes at Fiesta Friday #114 at Angie's blog co-hosted by Jhuls @ The Not So Creative Cook and at Real Food Fridays #134 at Organic4GreenLivings.
9s COMMENTS