20 October, 2014
Chocolate almond burfi (brittle cake/ fudge)- Diwali special
Comments : 11 Posted in :
Desserts
,
Indian sweets
on
by :
apsara
Tags:
almond chocolate cake
,
cocoa almond burfi
,
cocoa fudge cake indian
,
indian almond sweet
,
milk-free chocolate sweet
A sweet recipe for this Diwali! An almond  burfi with chocolate flavor. I will not pretend that this is super healthy, it is loaded with sugar! But I just added my twists-
1. I used raw sugar, and
2. used the almonds with the skin intact, that will retain fiber.
Since the burfi would not be white or light in color due to these reasons, I just added cocoa powder to make it uniformly brown and have delicious chocolate flavor!
Chocolate almond burfi
Servings: 16 pieces
Time: soak time + 1 hour
Difficulty: medium
Ingredients:
almond paste- 1 cup (from 1  1 /2 cup whole almonds)
raw sugar- 1 cup
cocoa powder- 1  1/2 tbsp.
ghee- a little less than 1/4 cup
Method:
1.Soak almonds overnight in water. Drain and use a blender to make a paste with additional fresh water. Use only as much water is required, add in portions. I used about 1/3 cup.
2.  Heat raw sugar with 1 tbsp. water and cocoa powder in a non-sick pan. Stir as the sugar dissolves. Let the mixture simmer.
3. Add almond paste, mix well.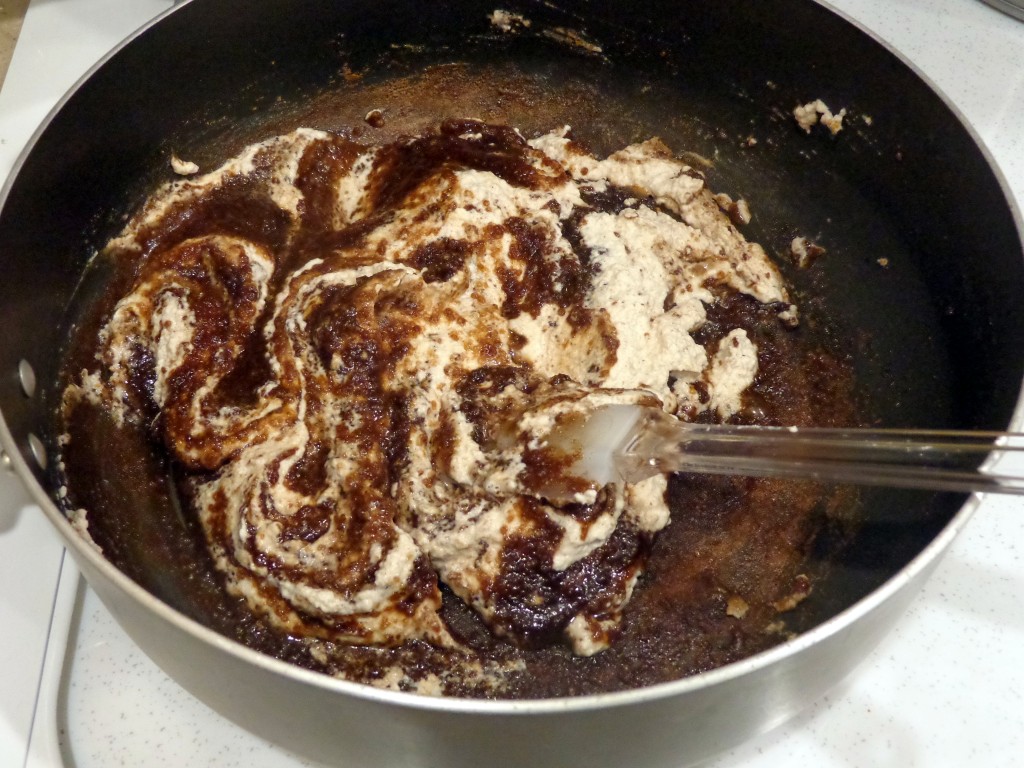 4. Add ghee and stir on low/medium heat.
5. After 30-40 minutes, the mixture would leave the sides of the pan. Make sure that the solid sticking to the sides of the pan start to solidify as the sugar crystallizes on cooling. The following picture is not the accurate end time of heating. I stirred it for 5 minutes after that point.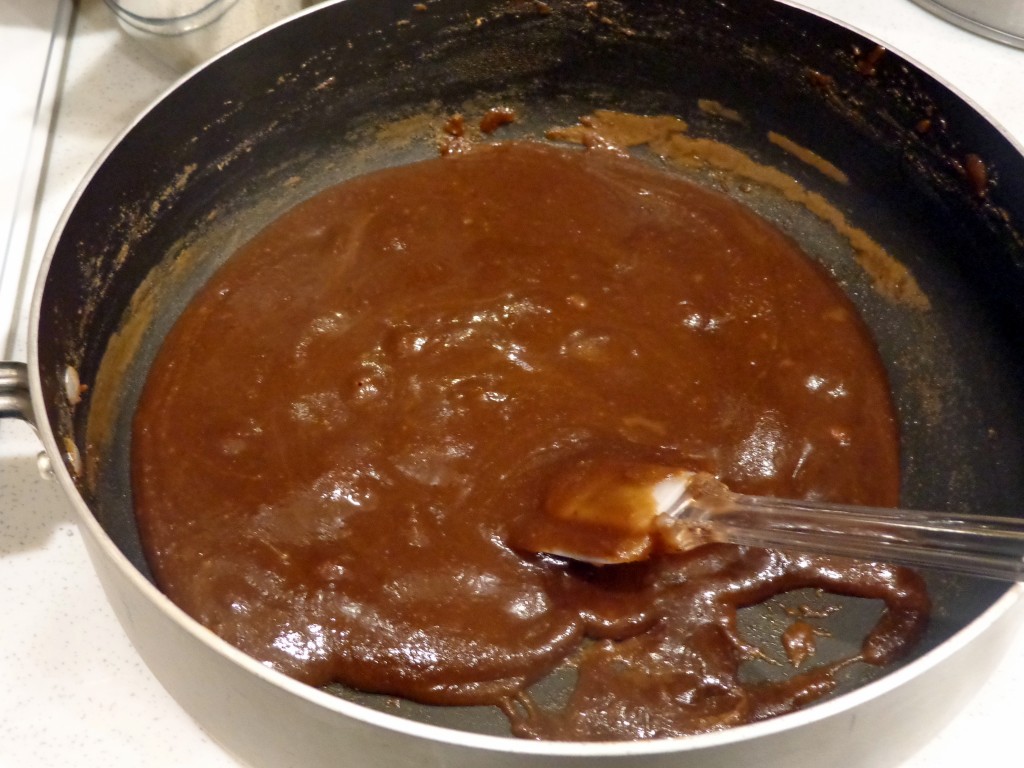 * Grease a flat dish with ghee and pour the mixture into it, flattening the surface with the back of a cup. After it cools for 20 minutes, make squares. Once it cools completely, remove and store in a jar.
Note:
1. It is very hard to say the 'endpoint' or when it the right time to take it off the heat and transfer to the dish. If it is taken out too early, it will still be good to eat, but the consistency will be that of a 'halwa'. That is O.K. You could just call it that!
2. If it is taken out too late, it will get powdery and solidify too fast.
11s COMMENTS