6 May, 2015
Cabbage and coriander Adai (Pancake with Brown rice and Lentils) for Diabetes Friendly Thursdays
Comments : 18 Posted in :
Diabetes Friendly Thursdays
,
snack
on
by :
apsara
Tags:
Adai for diabetes
,
cabbage pancake
,
cilantro cabbage diabetes
,
healthy savory pancake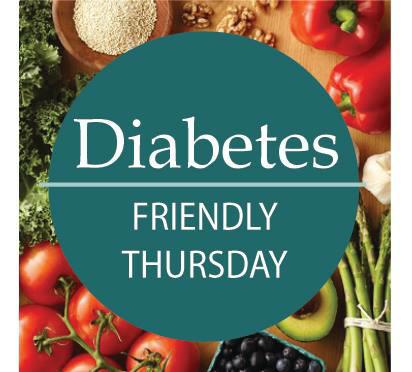 Creating Recipes with a Cause!
I am a proud DFT blogger. To learn about DFT, read this link. To view more DFT recipes, Click here!
The Proud DFT Team brings Mother's Day Special this time. How fun is that? Many of us are bringing Chaat or Indian Street Food from our mother's delectable palate.
I'm bringing my mother's favorite variety of adai, a healthy pancake that is a complete meal with the goodness of green cabbage and coriander. "Adai" is a traditional south-Indian savory pancake with rice and lentil batter. I have made the recipe more suitable for diabetics by using whole grain rice instead of white rice. Guess what, it does not make any difference in taste!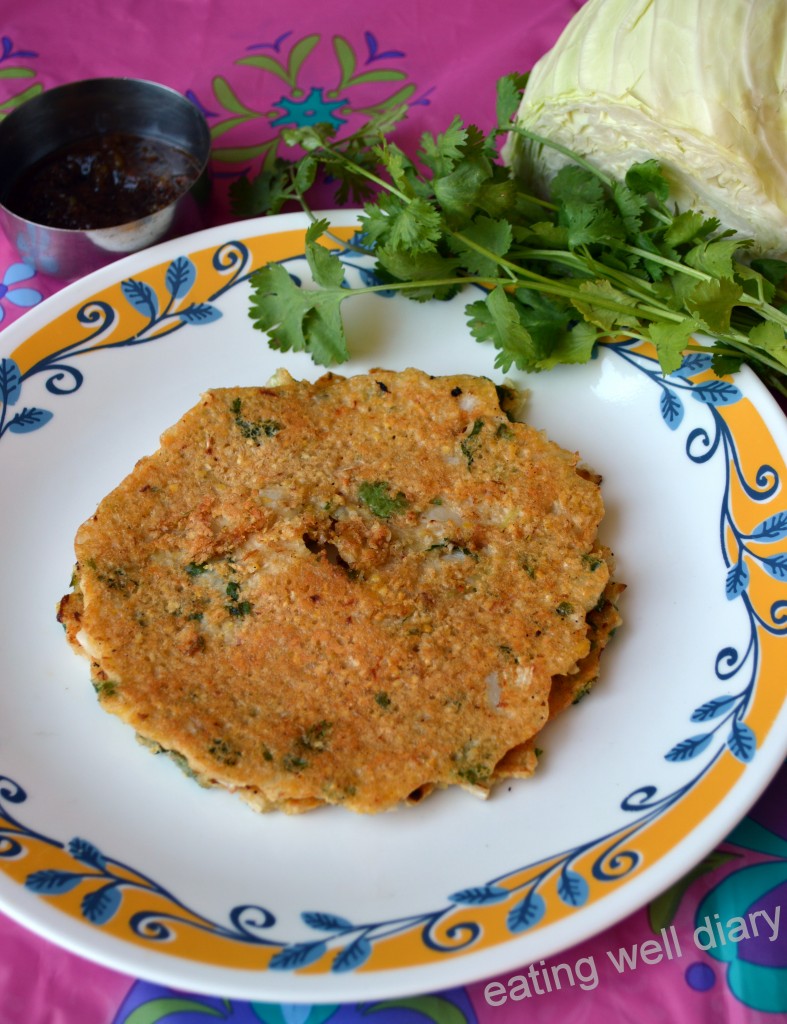 Cabbage and coriander Adai or Pancake (gluten-free, vegan)
Time: soak time + 30 minutes
Difficulty: easy
Ingredients:
Brown rice- 1 1/2 cup (I used organic Sona Masoori variety)
Urad dal (split black gram)- 1/2 cup
Toor dal- (split pigeon peas) 1/2 cup
Chana dal (split Bengal gram)- 1/2 cup
Dried red chilly- 1
Chopped Green chili- 1
Asafoetida- a pinch
salt- to taste
organic canola or coconut oil- as needed
Finely shredded cabbage- 1 cup (for 2 cups of batter)
Chopped coriander leaves- 1 cup (for 2 cups of batter)
Method:
1. Soak brown rice separately for 8 hours or overnight.
2. Soak lentil mixture separately for 3-8 hours.
3. Drain water from soaked rice and grind it into a smooth paste along with the red chilly in a blender, using additional fresh water.
4. Next, grind lentil mixture coarsely. Mix with the rice batter. This batter can be stored in the fridge for 2-3 days.
5. Take finely shredded cabbage in a bowl and add some salt to it. Then as the cabbage releases water in a few minutes, rinse with some water. This removes some goitrogens in the raw cabbage (This step is optional- suggested for people with low thyroid condition).
6. Mix in shredded cabbage, green chilly and chopped coriander to a third of the batter.
7. Heat a tava/flat pan with a drop of oil. Spoon batter in the center and spread into a thin circle. Make a small hole in the center and add oil in it and around the circle (about 1/4 tsp.)
8. When the bottom turns brown, flip the pancake and add more oil around it and int he center. Wait till the other side starts browning.
9. Serve warm with your favorite chutney or just eat plain. Suggested serving size is 2 medium sized adais. They will fill you up for the next few hours!
Lentils are a good choice for diabetics, because they are high in fiber and therefore will help stabilize blood sugar levels. Lentils also provide a good deal of low-fat protein, which can be helpful for vegetarian diabetics. However, they are still primarily carbohydrates, so portion control is must. 1/4 cup of dry lentils makes a good meal portion.
Brown rice is a better than white rice for preventing/managing diabetes. The glycemic load of brown rice is 24 as compared to 29 of white rice. While it is still high on the GI list, when mixed with beans/lentils and greens to provide protein and fiber, it is a better choice. Again, portion control is key.
Cabbage is a diabetes fighting food owing to its low-carb and high-fiber properties. Together with cilantro, it provides a host of vitamins and minerals.
Disclaimer: I am not a nutritionist or dietitian. My knowledge and information is based on my research and reading from different resources. Please consult your doctor or dietitian before making any changes to your diet.
Check my friends' posts in DFT this week:
Sonal: Jhaal Mudi with Papad Chips
Anupama: Steamed Lentil Fenugreek Baskets with Green Chickpea Salad
Shailaja: Deconstructed Papdi Chaat
Chaahat: Sprout Chana Chaat
Prachi: Lentil Sprouts Tikki
Srividhya: Bisibele Bhath with Quinoa and Masoor Dal
Swati: Moong Dal Kathi Rolls
18s COMMENTS