25 April, 2014
brown rice and lentil crepes (dosa)
Comments : 53 Posted in :
Breakfast
,
snack
,
Tips to make daily food healthy
on
by :
apsara
Tags:
brown rice dosa
,
dosa
,
gluten free snack
,
healthy dosa
,
south-Indian crepe
,
vegan
You know how crazy I am about using whole grains, if you follow my blog closely. I have now tried using brown rice in the traditional dosa/south-Indian crepe and it turns out pretty good, in fact! I served this to a few friends of mine and they said there was no difference between these and a regular dosa made with white/Idli variety of rice. So, if you can make it healthier, why not?
This week for the party at Fiesta Fridays #13, I'm bringing these hot dosas with tomato-onion chutney as a side. Have these while they are still warm 🙂
Preparation time: 8 hours to soak and grind, about 20 hours to ferment and 5 minutes to cook. Makes: about 20 dosas
Ingredients:
Sona Masoori brown rice-  2 cups
Urad dal (split/whole matpe lentils)- 1 cup
salt- to taste
oil- 1 tsp. for each dosa (I use refined sesame oil)
Method:
Soak rice and lentils separately in water about 8 hours or overnight. Drain water from the rice.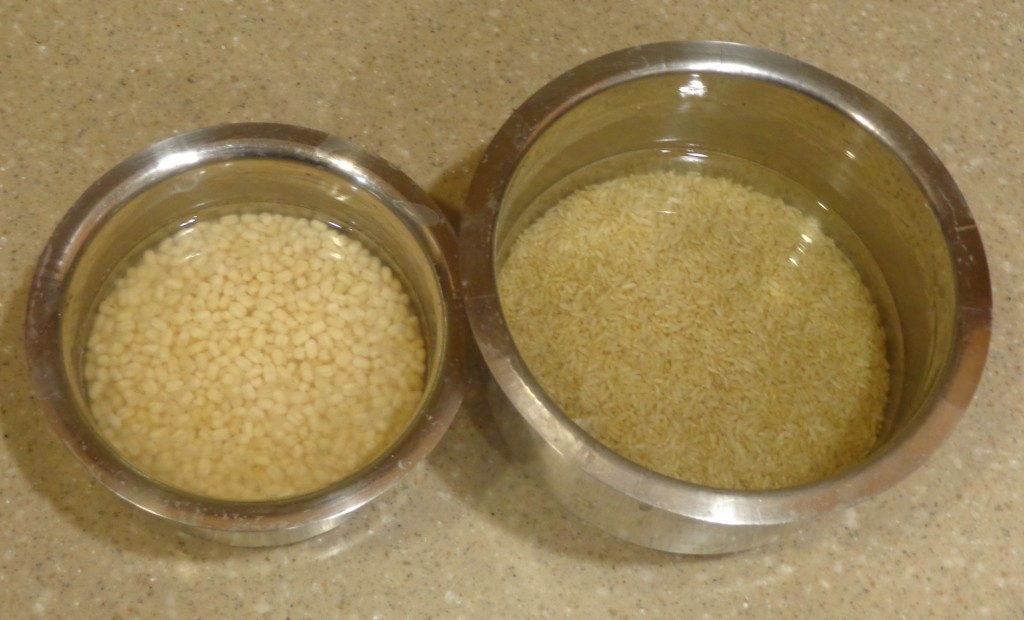 Use a blender to first grind the lentils to a smooth paste. Transfer to a big mixing bowl. Then grind the soaked rice with a little bit of fresh water. Combine with the lentil batter, add salt and mix well.
The final batter looks like this: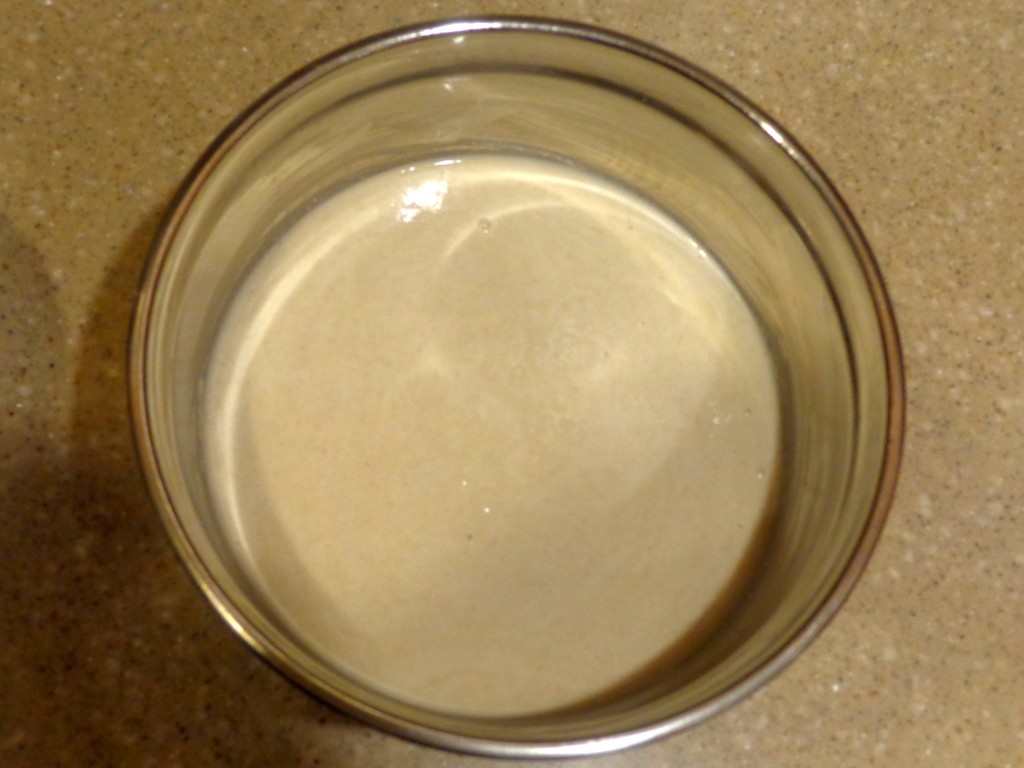 Close with a lid and allow it ferment for 24 hours (in winter, place inside an oven with the light turned on, or in summer time ,in any warm spot). The batter would look like this; make sure it is fully fermented by tasting a bit- it needs to be sour.
In a heated pan, add some batter with a ladle and spread into a flat circle. Add 1/2 tsp. oil around and wait till the bottom browns slightly. Flip with a flat ladle and repeat the process. This works best with medium/high heat on stove top.
 Notes:
1. Although I have used sona masoori variety of brown rice in this post, other varieties can be used as well- basmati or long grain.
2. I use an iron griddle for the dosa. A non-stick pan or electric griddle could be used as well.
3. Some fenugreek seeds ( 1/2 tsp.) may be added to the rice before soaking. This is traditionally done for regular dosa batter.
53s COMMENTS