11 March, 2016
Millet Chivda – A Quick Whole-grain Savory Snack and Co-hosting Fiesta Friday #110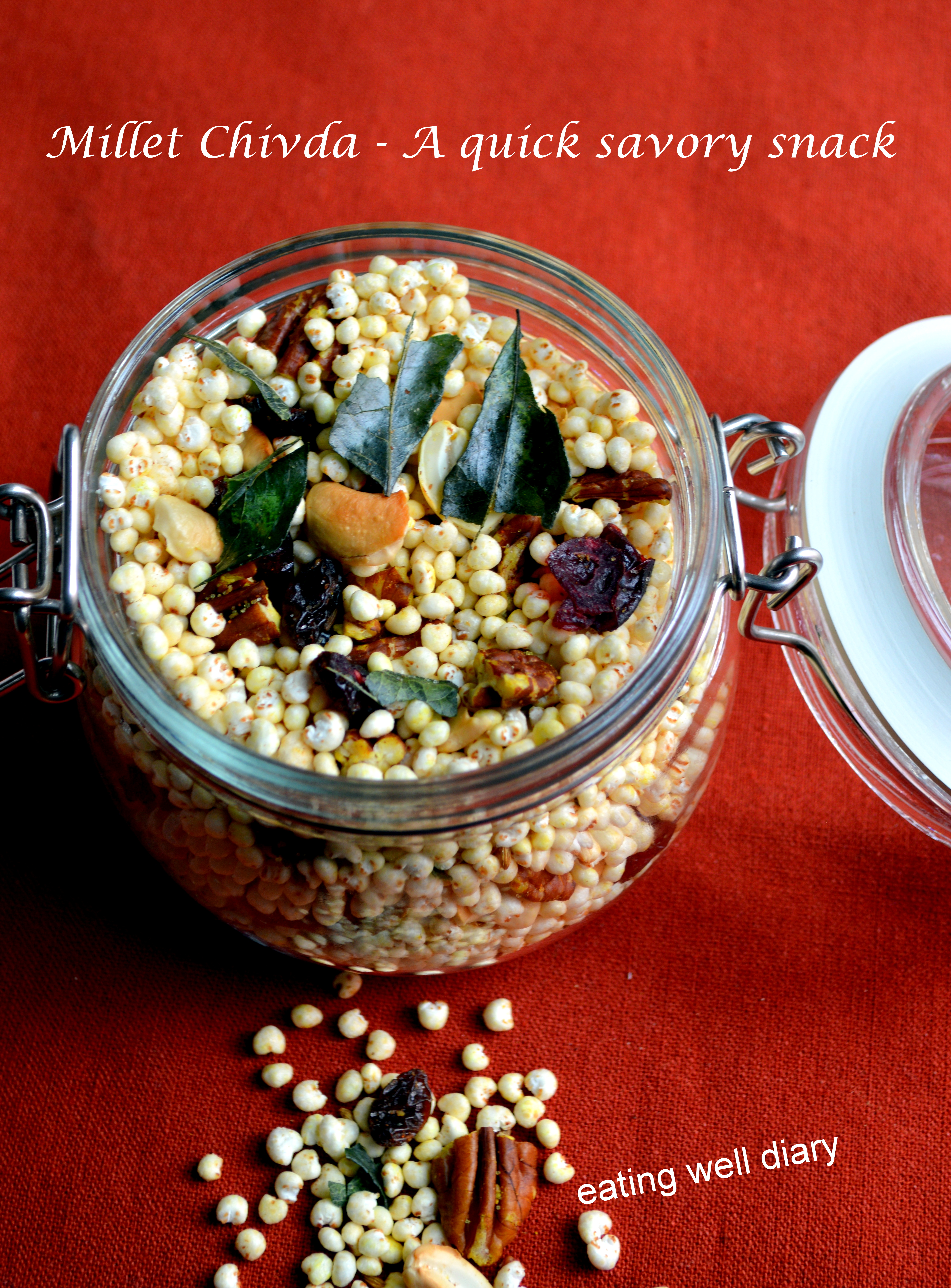 Comments : 26 Posted in :
snack
on
by :
apsara
Tags:
chivda
,
chiwda
,
Fiesta Fridays
,
healthy snack
,
Indian snack
,
kids friendly snack
,
puffed millet
,
whole grain snack
Yay, it's Friday again! And guess what, it is a special friday for me, because I'm co-hosting Fiesta Fridays for the first time! Have you heard about it yet? Fiesta Fridays is a party started by the super awesome Angie 2 years ago, to bring bloggers together. It is a place where bloggers from all over the world link up their posts, interact with each other and make friends. I have been part of this for a long time, and decided to take the big step in actually co-hosting it this week. I have been so busy trying to get the right outfit to wear and be on time to receive guests at Angie's place. Thankfully, there's Jhuls @The Not So Creative Cook with me, a long-time co-host and an excellent party girl. She is actually the opposite of what her blog name suggests. Do check out her blog and you'll know what I mean!
Why is it great to join blogger's parties? It gives one more exposure, and is a great place to make friends. Most of my blogging buddies are those that I have met through Fiesta Fridays.  If you are a new blogger, this is the time to check it out! Here is the link to this week's Fiesta Fridays #110.
Check out the Fiesta Friday Guidelines here. Every post linked up needs to link back to the Fiesta Friday post and  co-hosts' blogs as well. 
This week I decided to bring a super easy, but tasty Indian snack called chivda. Chivda is traditionally made with poha or flattened rice, but I wanted to give it a whole grain spin with millet. I made this one with whole grain puffed millet, that is shown below (I got this packet at Whole Foods).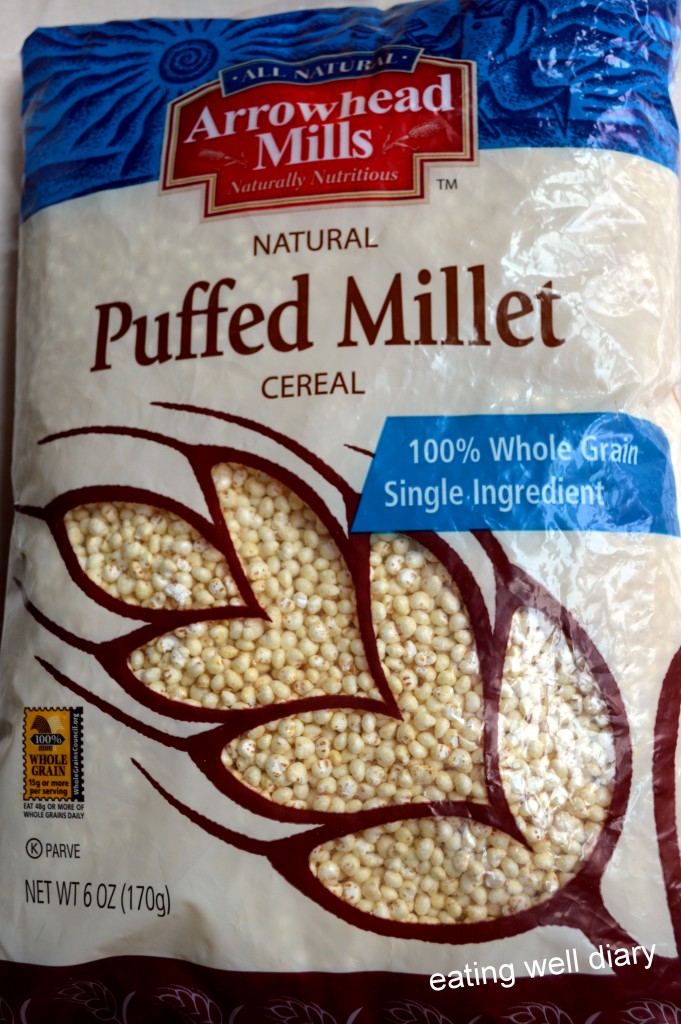 You can put this snack together in 10 minutes flat! Try it out for your kids today when they get back from school, and they will be excited! This is a perfect recipe for the Indian festival of Holi as well, sure to be please a party crowd. Taking this easy snack to Sonal's Holi collective post. Check out her blog for healthy delicious recipes!
Millet Chivda
Servings: about 4
Time: 10 minutes
Difficulty: easy
Ingredients:

Puffed millet- 2 cups

sliced cashews- a handful

pecan halves- a handful

raisins- 3 tbsp.

cranberries- 2 tbsp.

turmeric powder- a pinch

asafoetida powder- a pinch

cumin seeds- 1 tsp.

whole red chilly- 1

salt- to taste

curry leaves- a few

mustard seeds- 1/4 tsp. (optional)

coconut oil- 1 tsp.

Method:

1. Heat coconut oil in a flat saucepan, and add mustard seeds, whole chilly, asafoetida powder to it. 

2. When the mustard seeds pop, add cashew and pecan halves. When they turn brown, add curry leaves, turmeric powder, cumin seeds.

3. Lastly, add the puffed millet, give it a good stir and turn off the heat. Throw in the cranberries and let it sit.

4. Enjoy warm or store in an airtight container.
Happy partying at Fiesta Fridays everybody! Hope to see you there!
26s COMMENTS