15 August, 2016
Bell pepper and Lemon Brown Rice for your Lunchbox- a Meatless Monday recipe
Comments : 6 Posted in :
Easy lunch box recipes
,
Main course
,
Meatless Mondays
on
by :
apsara
Tags:
capsicum and lemon rice
,
healthy Indian food
,
healthy lemon rice
,
healthy lunch box menu
,
Indian lunch box
,
Meatless monday
As school reopens after summer break, the dilemma of what to pack in the lunch box begins.When Sonal of SimplyVegetarian 777 announced that she was doing a collective for lunch box ideas, I took this opportunity to put forth some ideas. We could always use more recipes for a good lunch, right?
Something that is nutritious, easy to prepare and is well-liked by the child are usually the criteria for a good lunch. To entice kids into finishing (most of) their meal, a tactic that we use is to make it a combination of 3-4 different things. Usually a main dish, a vegetable side and a yogurt/ juice to cool off with.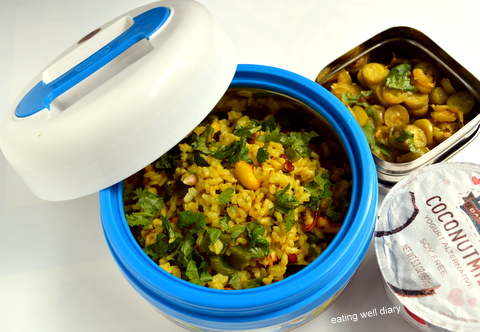 Lemon rice is something most kids love, but most often it is made with a lot of oil. Here is my way of preparing it with brown rice, dressed with capsicum or bell pepper to add flavor to it. The brown rice although is chewy, will be like by children since the flavors make it very palatable.
The best part is- this can be made in under 15 minutes in the morning. The brown rice can be cooked either the previous night or the first thing in the morning. In order that the lemon rice is not mushy, the cooked rice needs to be cool before mixing with the stir-fried bell pepper.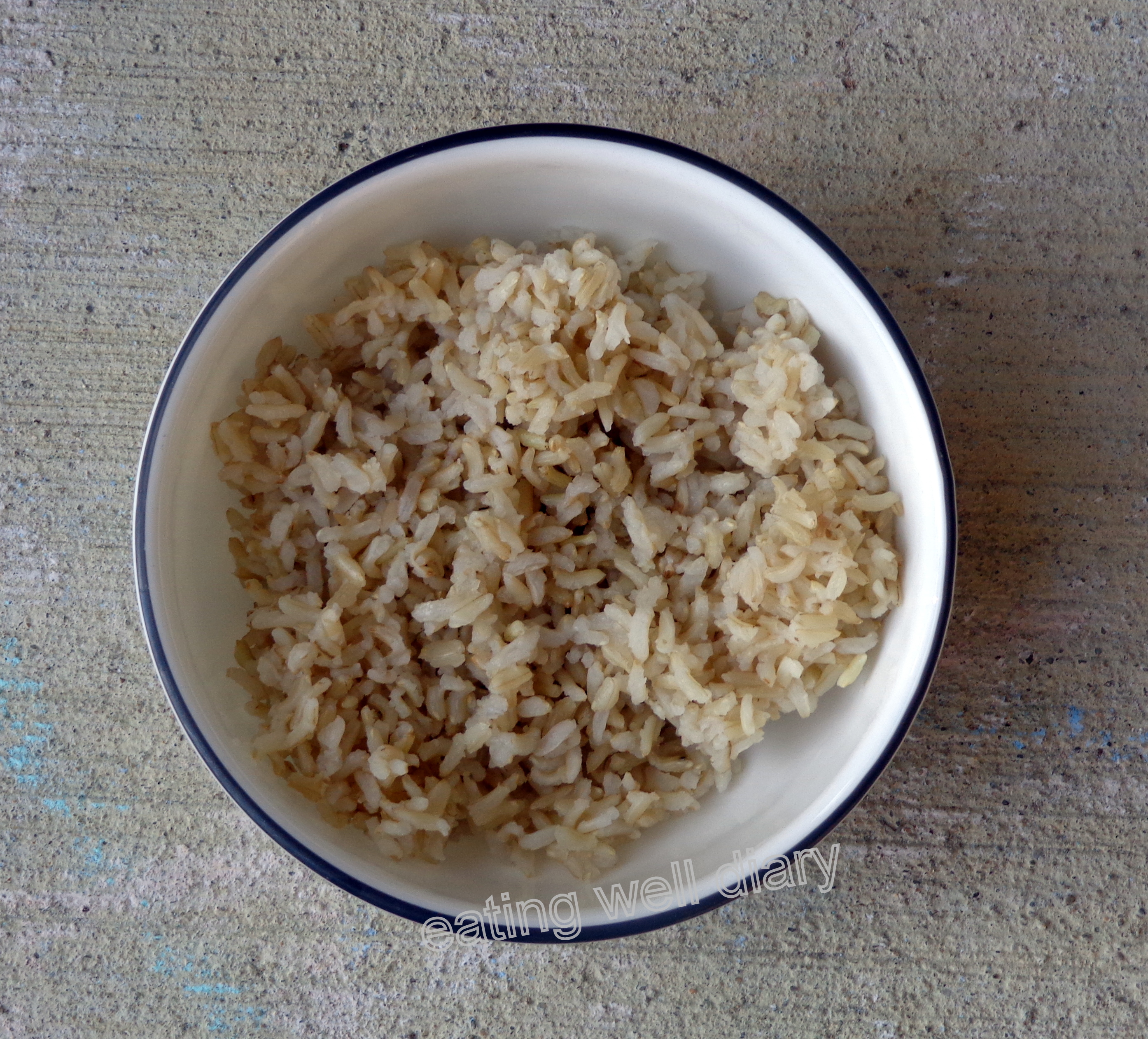 It is highly recommended that the brown rice is soaked at least 6 hours and the water for soaking be discarded before the cooking process. Do check my Brown Rice for Everyday Meals for a guide.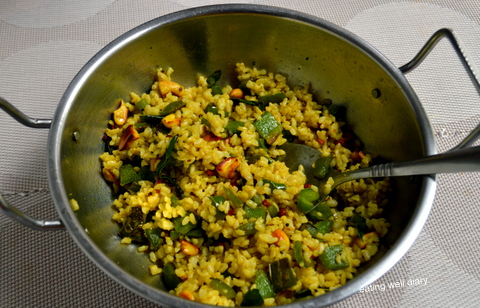 Bell pepper and Lemon Brown Rice
Servings: 1-2
Time: 15 minutes
Difficulty: easy
 

Ingredients:

cooked brown rice- 1 1/2 cup

bell pepper/ capsicum- 1 medium

Lemon- 1/2

Green chilly- 1

turmeric powder- 1/2 tsp.

asafoetida powder- a pinch

mustard seeds- 1/4 tsp.

curry leaves- 2-3

chana dal/ split gram- 1/2 tsp.

Cashew halves- a handful

Neutral oil e.g. refined coconut/ avocado oil- 2 tsp.

salt- to taste

Method:

1. Chop bell pepper into small pieces and slit the green chilly lengthwise.

2. Heat oil in a pan and when it shimmers add mustard seeds and asafoetida powder.

3. When the mustard seeds pop, add chana dal, cashew halves and stir till they turn light brown

4. Add curry leaves, green chilly, bell pepper. Add turmeric powder and stir fry till the vegetable is cooked.

5. Keep the pan closed if necessary, to cook in minimal oil. Add salt to taste.

6. Add salt to cooked and cooled brown rice, mix and transfer to the stir fried bell pepper. Mix well, remove from heat.

7. Squeeze the lemon in it and garnish with cilantro.

 
6s COMMENTS