21 October, 2015
Recipes and Ideas To Make Fruits and Veggies the Star of Your Plate
Comments : 3 Posted in :
Meatless Mondays
,
Tips to make daily food healthy
on
by :
apsara
Tags:
FD2015
,
Food Day 2015
,
Food Day 2015 center stage
,
Food Day bloggers
October 24 is FOOD DAY! I am participating in this huge event through the Meatless Monday program.
The focus for Food Day 2015 is, Toward a Greener Diet. It's focused on raising awareness about the critical importance of eating less meat and enjoying more whole plant-based foods as a way to become healthier and to help animals and the environment.
Ideas to Increase Veggies and Fruits in a Meal:
When shopping for groceries, buy a lot of organic vegetables and greens. Organic vegetables are more pricey than regular ones, so I tend to feel guilty about letting them go bad in my fridge. That way I am forced to cook and consume them in some form!
Make a salad and make it a nearly complete meal. It is easy to say this, but the truth is many people do not like the idea of a salad at all! Sounds too healthy, raw and uninteresting. 
Make a side of veggies in a big quantity, so that the vegetable quantity is as much as the carbohydrate/protein portion of your plate.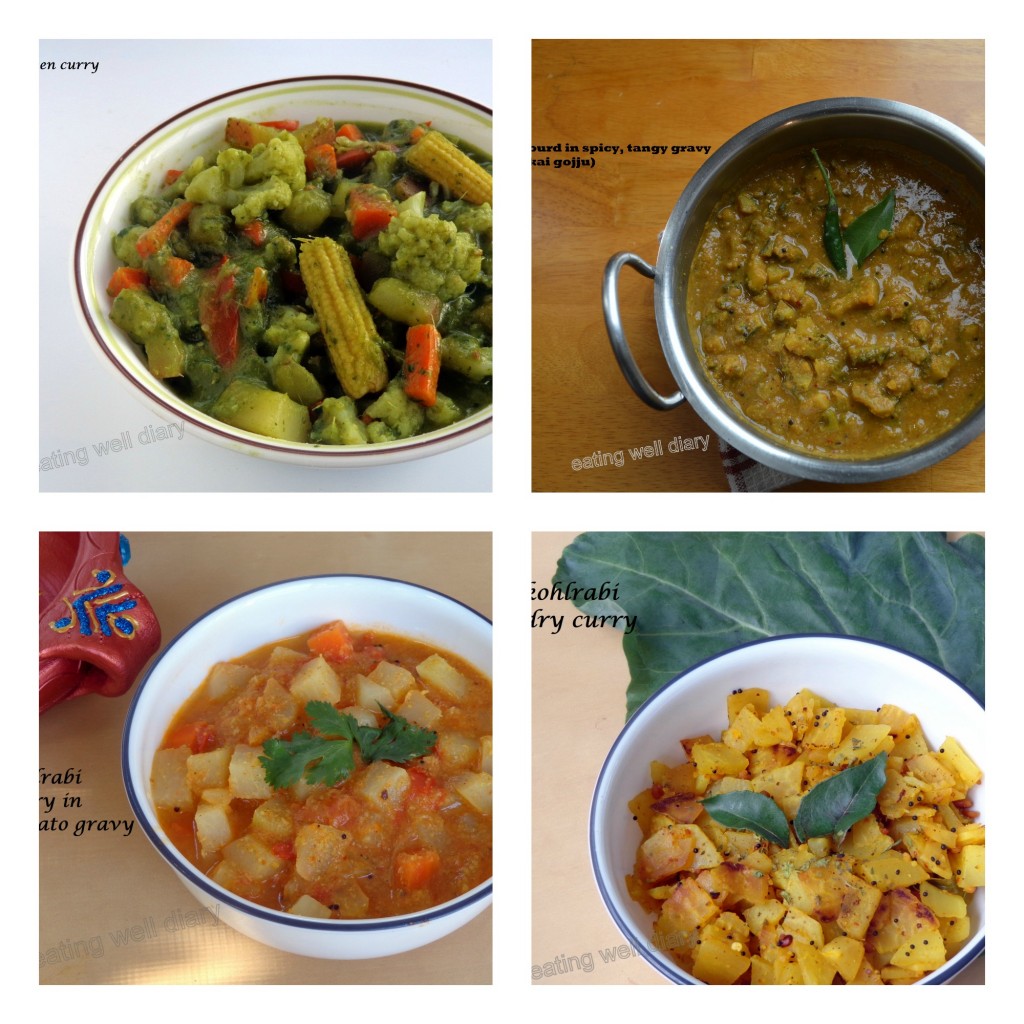 Incorporate greens in your main dish wherever possible. I like to add greens and suitable vegetables in my dough of flat breads, mix with dosa/pancake batter or a rice dish.
 The best way to increase fruits in your diet (if you do not like to eat them raw, that is)- is to make a tasty salad! Fruit always looks more appealing when it is cut up into bite-sized portions and dressed with honey/ maple syrup/ fruit juice and nuts.
Make the fruit more presentable! One attractive way to do that for kids is to have them make interesting shapes!
 Make appropriate desserts with fruits!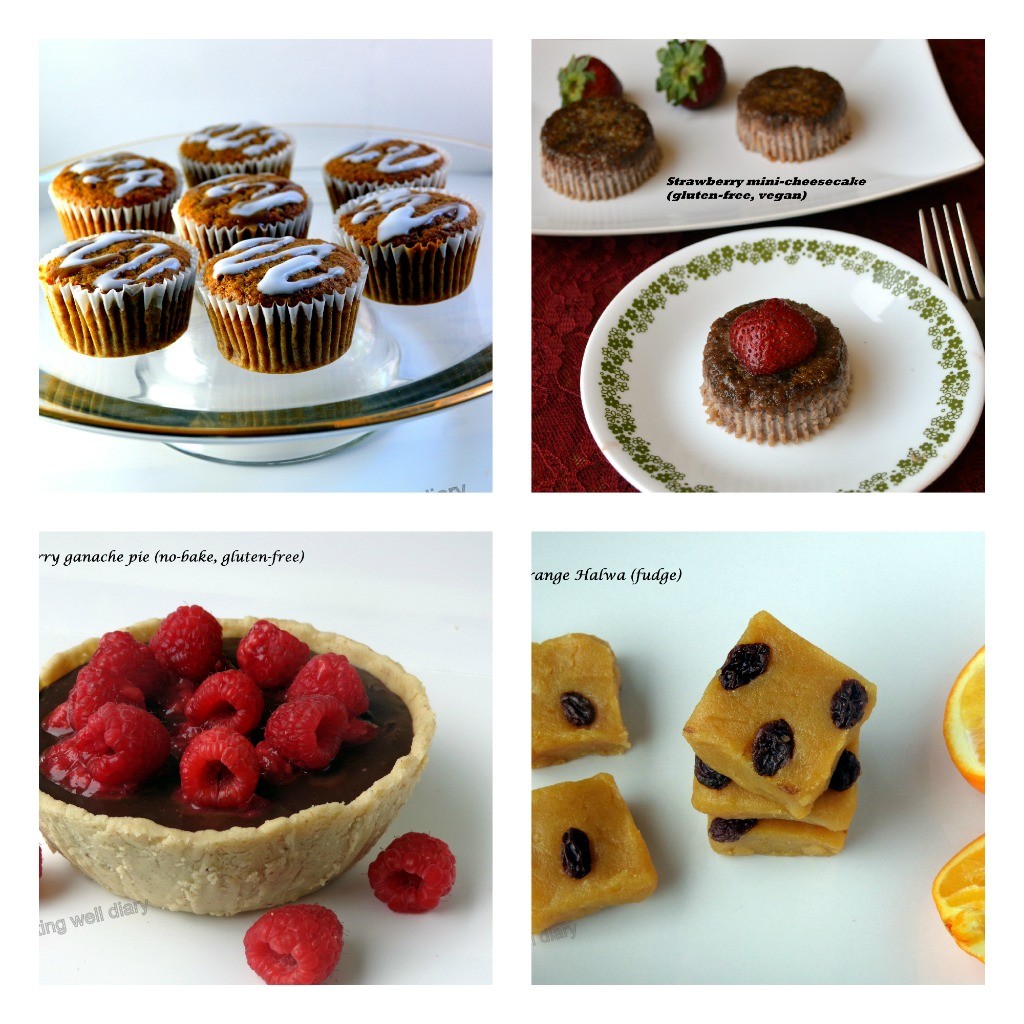 Carrot and Orange Cupcakes (GF, vegan)
Strawberry Mini-cheesecakes (GF, vegan)
Apricot Orange Fudge (GF, vegan)
Please visit these following blogs participating in the Food Day 2015 event:
Alli from Don't Panic Mom
Amanda from Produce for Kids
April from Gluten is My Bitch
Donna from The Hanging Spoon
Emily from Colorado Moms
Gina from The Multitasking Missus
Jen from Driftwood Gardens
Jessica from The Balanced Kitchen
Jill from Just the Right Byte
Jory from Teeny Tiny Foodie
Kristen from Fueling a Fit Fam
Lacy and Emily from Laughing Lemon Pie
Maaike from the Official Food Day Blog
Maybelline from Naturalmente Mama
Monica from Mommy and Love
Sally from Real Mom Nutrition
Siri from Cooking with Siri
Suchitra from Su's Healthy Living
Susan from Real Kids Eat Spinach
3s COMMENTS