2 November, 2013
Fiber crackers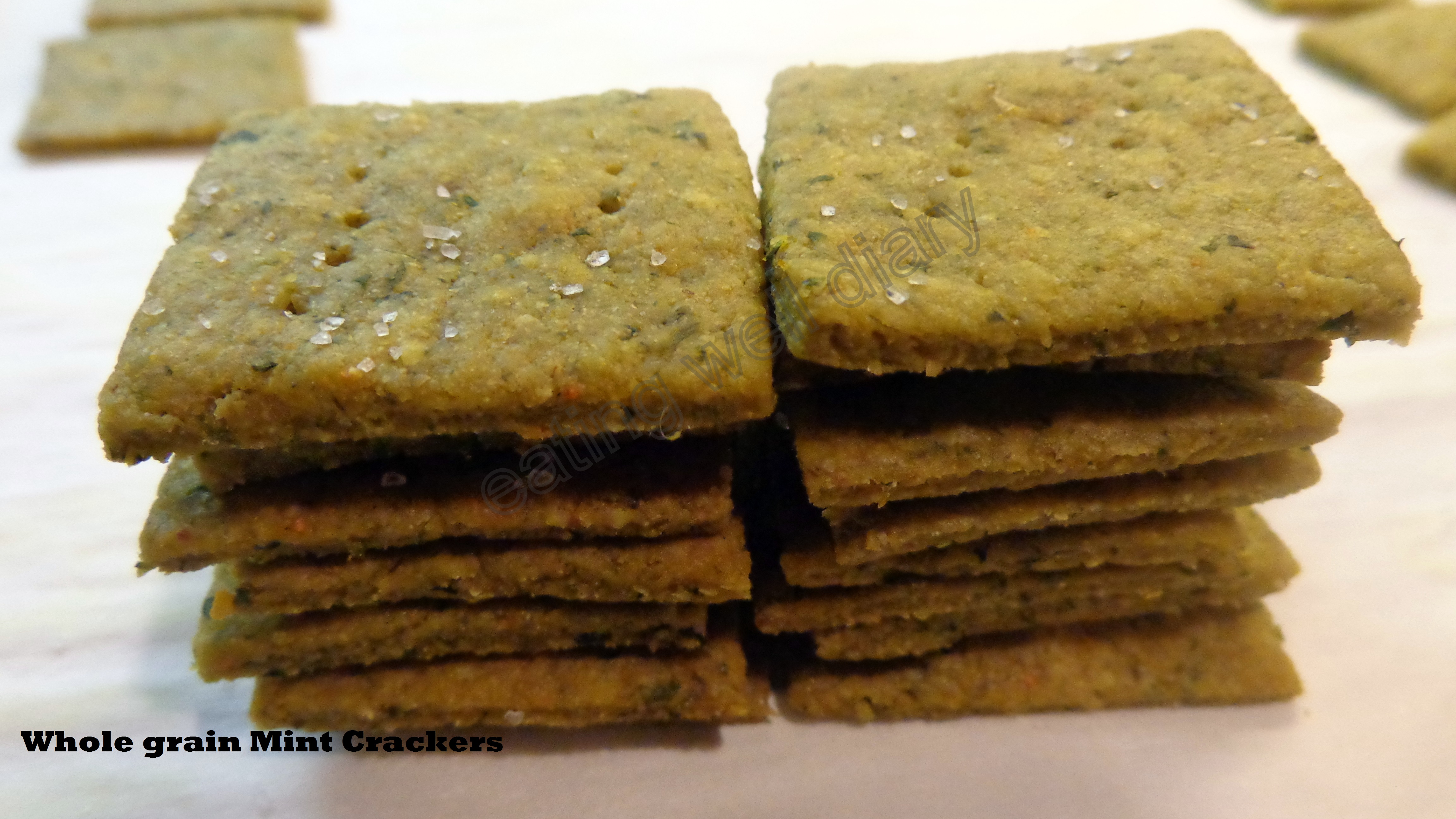 Comments : 4 Posted in :
Crackers
,
Juicing
on
by :
apsara
Tags:
Bake
,
crackers
,
Fiber
,
healthy snack
,
Whole-wheat flour
This is a great way to use the fiber from a juicer.
Ingredients:
whole wheat flour (atta)- 1 cup
oat flour- 1 cup
oil- 1/2 cup (I use canola or olive oil)
baking powder- 1 tsp.
sugar- 2 tsp.
salt- 2 tsp.
red chilly powder- 3/4 tsp.
sesame seeds- 1 tbsp.
finely chopped onion- 1/4 cup
fiber- 1 cup
Method:
Mix all the dry ingredients.
2.  Add oil, sesame seeds, fold in the onion and fiber.
3.  Make a stiff dough and roll out between 2 sheets of wax paper into a sheet about 1/8″ thick or as thin as you want it.
4.  Use a pizza knife to cut out squares. Poke holes in the squares with a fork.
5. Place the squares on a baking sheet lined with parchment paper. Bake at 350 F for 20-22 min.
Total cooking time is roughly 35 minutes. This yields 30-35 crackers. They are so yummy that one batch of crackers are devoured within 3 days in my house!
4s COMMENTS