21 April, 2015
Sunflower Cupcakes with Homemade Fondant- Meatless Mondays (gluten-free, vegan, natural colors)
Comments : 15 Posted in :
eggless cakes
,
Gluten free baking
,
Meatless Mondays
on
by :
apsara
Tags:
best homemade fondant
,
flower fondant
,
gluten free chocolate cupcake
,
healthy party food ideas
,
natural colors fondant
,
vegan gf cupcakes
,
vegan marshmallow fondant
March and April have been the busiest months for me, planning my kids' birthday parties within 3 weeks of each other. My 6-year old girl demanded sunflowers in her cake. That was daunting! I had no idea how many petals were in a sunflower; what, 20? 30? But thankfully, when I used my regular daisy flower cutter and made these flowers with the help of a YouTube video, she was happy. She is like me: simple decorating ideas and not too particular about details. I could have made layers with the petals, but if she did not care, I had less work to do. It was a win-win situation!
So I took this opportunity to make my own (healthy) vegan fondant. Store-bought fondant could be called vegan too, but it is filled with chemicals and is not in the least bit tasty.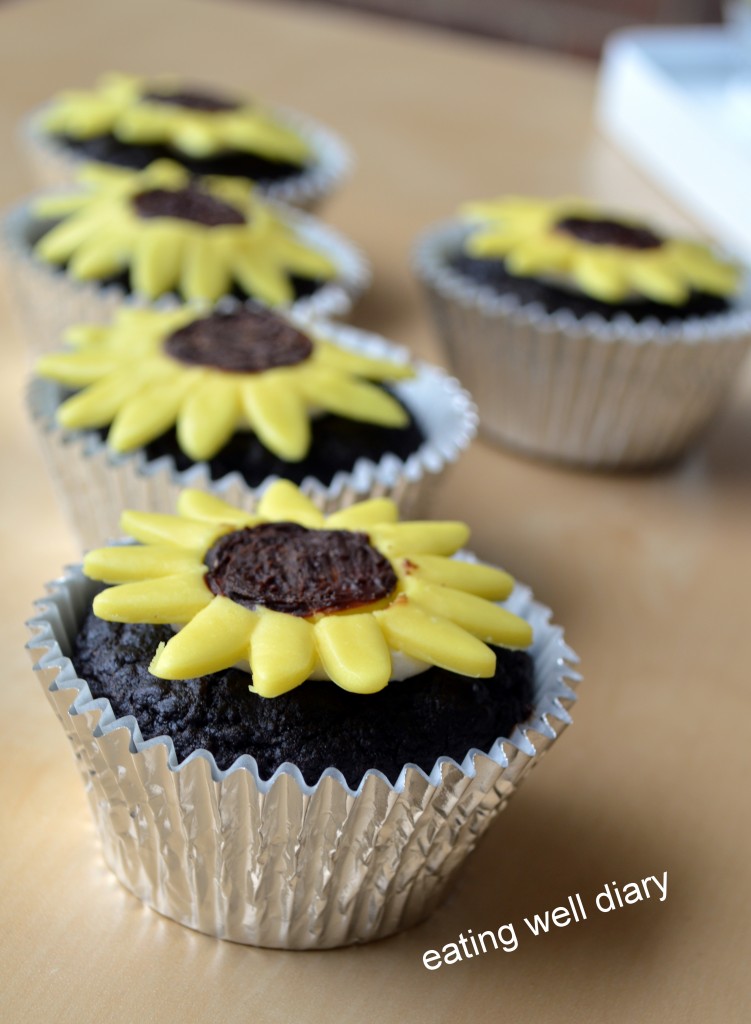 I have not had much luck in the past making fondant free of gelatin and egg whites. I recently found these awesome vegan marshmallows that prompted me to try home-made fondant using it. Paired with naturally derived India Tree coloring and a dash of orange extract, they made THE BEST TASTING fondant in the world!
Dandies vegan marshmallows from Whole Foods- benign ingredients and really tasty!
Image courtesy: store.veganessentials.com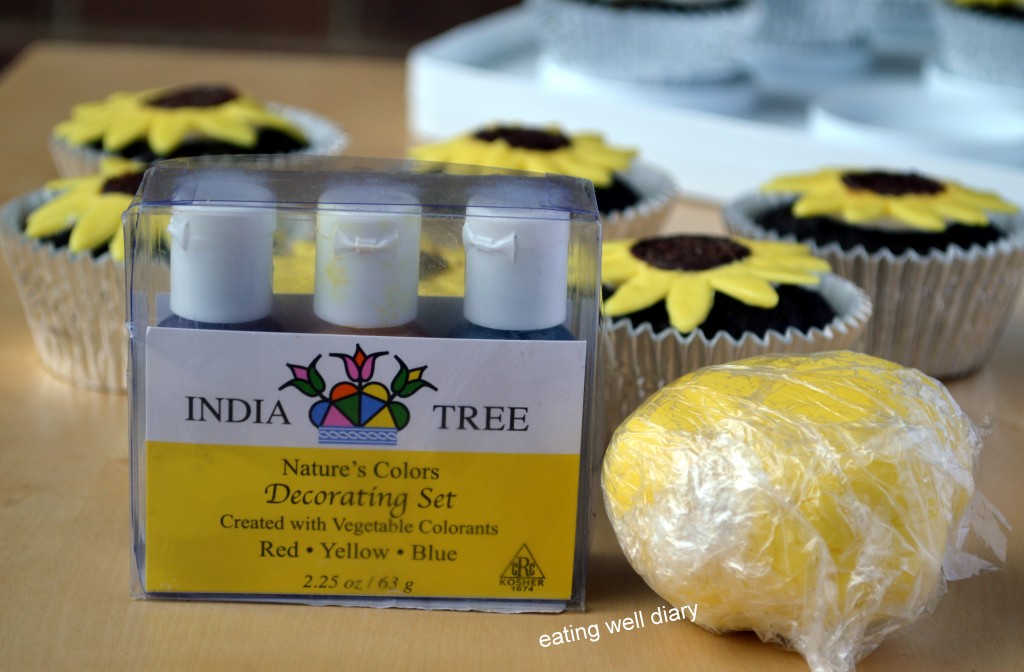 Vegan Marshmallow Fondant (adapted recipe from Live.Learn.Love.Eat here)
Marshmallow Fondant (gf, vegan)
Time: 30 minutes
Difficulty: easy
Ingredients:
vegan marshmallows- 10 oz.
water- 5 tbsp.
Spectrum organic shortening- 1/4 cup
powdered sugar- 3 cups
orange extract (organic)- 3 drops
yellow natural coloring
Method:
1. In a saucepan on low-medium heat, melt marshmallows in water and stir frequently till it reaches a gooey consistency.
2. Using a stand mixer mix marshmallow paste,  shortening and powdered sugar. Form a pliable dough.
3. Roll out on a clean fondant mat and cut out desired shapes.
I used my gluten-free, vegan chocolate cake recipe from my earlier post. Seriously, nobody guessed the nature of those cupcakes!
And while I unabashedly talk about them, I will also throw in a couple of pictures of the party snacks that we carefully selected so that it fit the (healthy) theme for that afternoon.
Linking this to What'd You Do This Weekend? #115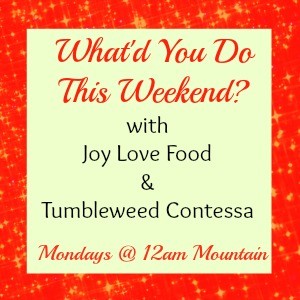 15s COMMENTS