8 May, 2014
cinnamon-honey Graham crackers (whole wheat)
Comments : 72 Posted in :
Crackers
,
Eggless cookies
on
by :
apsara
Tags:
cinnamon cookie
,
graham crackers
,
whole wheat crackers
Who wouldn't like some freshly baked honey Grahams? With a hint of cinnamon, crisp and served with a cup of tea? All the party-goers at Fiesta Friday #15, here's a snack to get us warmed up…
My goal was to get it to taste like the Honey Maid grahams, pictured here, but with 100% whole grain and with real ingredients, not something obscure like "natural flavor". An added bonus is, it would be a fraction of the cost if made at home! These are super easy to make, no special equipment needed.
Dough looks like this: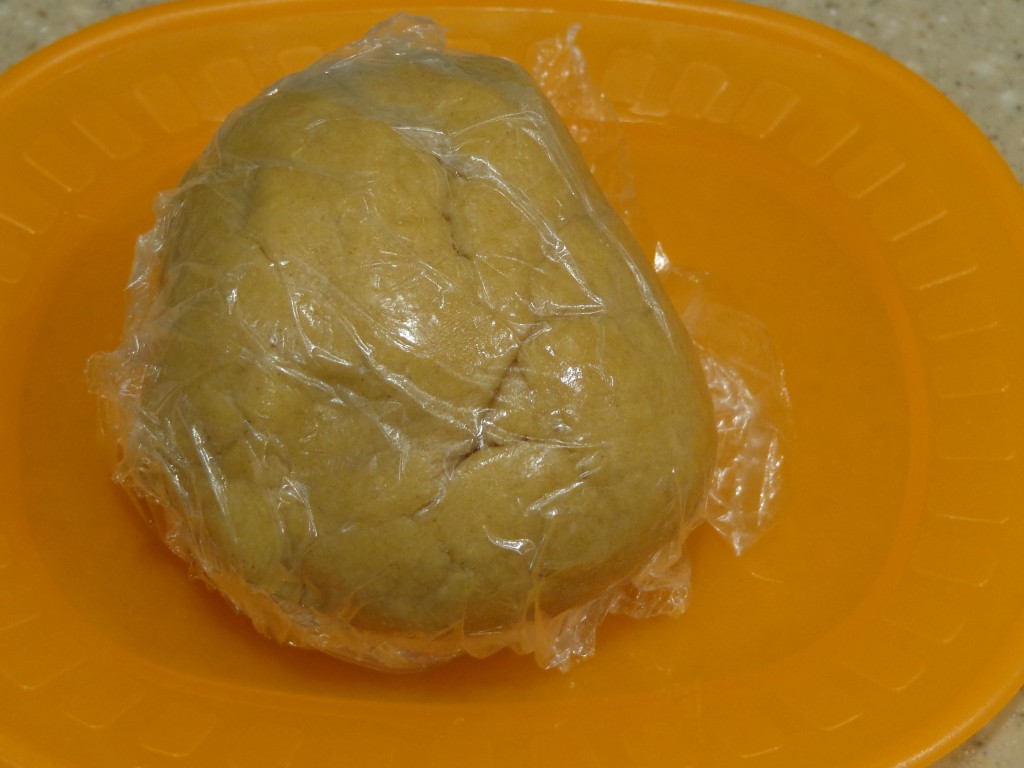 Rolled out and cut:
On a baking sheet:
I recently got a kitchen scale (yay!) and henceforth all my baking recipes will have weighed out ingredients for better accuracy. 🙂
cinnamon-honey Graham crackers
Servings: 30-35
Time: 1 hour
Difficulty: easy
Inspired by Smitten Foodie
Ingredients:
whole wheat pastry flour- 143 g; 1 cup + 2 tbsp.
light brown sugar- 22 g; 1 cup
milk- 3 tbsp.
melted butter- 4 tbsp.
honey- 40 g; 1/8 cup
baking powder- 1/2 tsp.
baking soda- 1/2 tsp.
salt- 1/4 tsp.
vinegar- 1/2 tbsp.
vanilla extract- 1 tsp.
cinnamon powder-  a pinch
 Method:
1. Mix wet and dry ingredients separately. Combine together to form a firm dough.
2. Wrap in plastic and chill for 30 minutes.
3. Roll out into a thin sheet between 2 sheets of wax paper, as thin as you can get it. Cut out squares with a pizza knife. Poke holes with a fork. Pre-heat oven to 350 F.
4. Spread on baking sheet lined with parchment paper and bake for 15 minutes.
5. Cool on wire rack and store in an airtight jar.
72s COMMENTS