3 January, 2021
Creamy Vegan Chocolate- Easy Recipe Using Instant Pot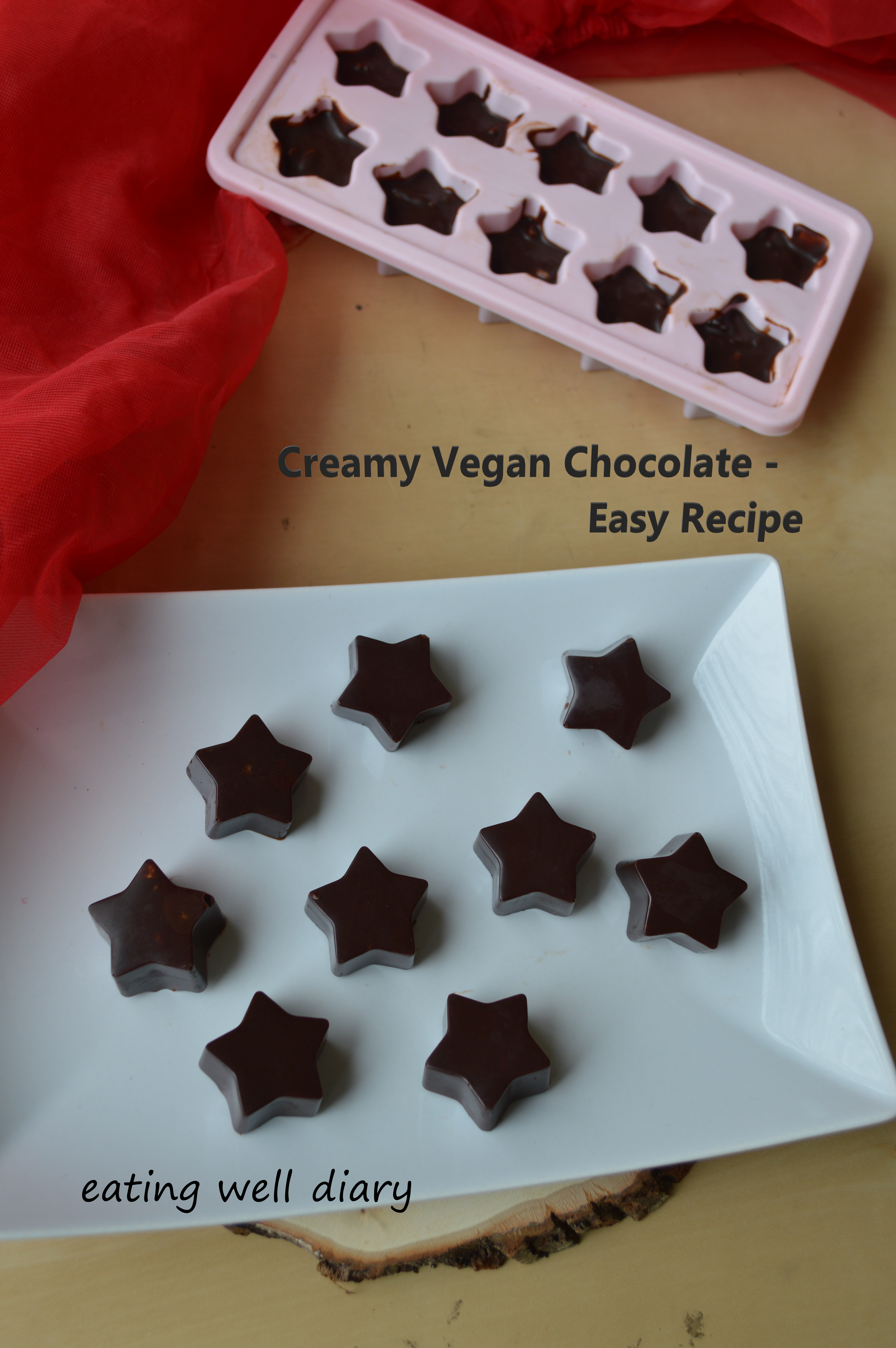 Posted in :
Desserts
,
Uncategorized
on
by :
apsara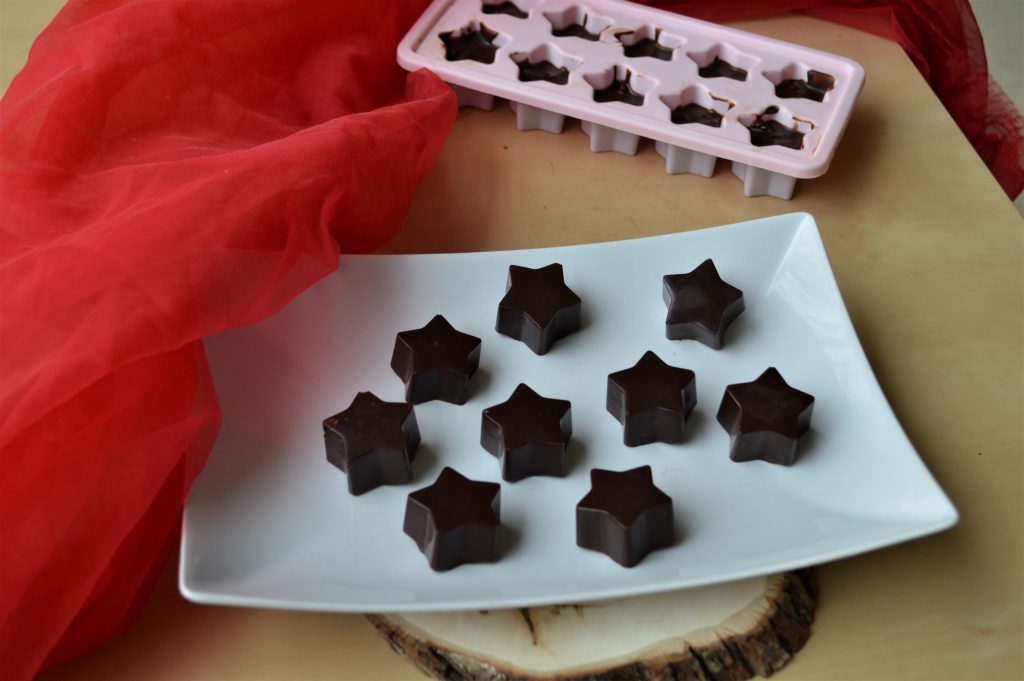 One of the challenges of making vegan chocolate is to get it in a creamy consistency. You can make it dark, sweet, any shape you want with the regular ingredients, but to make it just like milk chocolate, it just needs that extra…creamy ingredient?
Well, I think I may have found the perfect answer for this… but before that, let me tell you another secret: you can use your instant pot to make this easily using a double boiler method. Just find a suitable shallow pot to fit on top of the stainless steel inner pot. There needs to be just a little bit of gap to allow for steam to escape from the sides.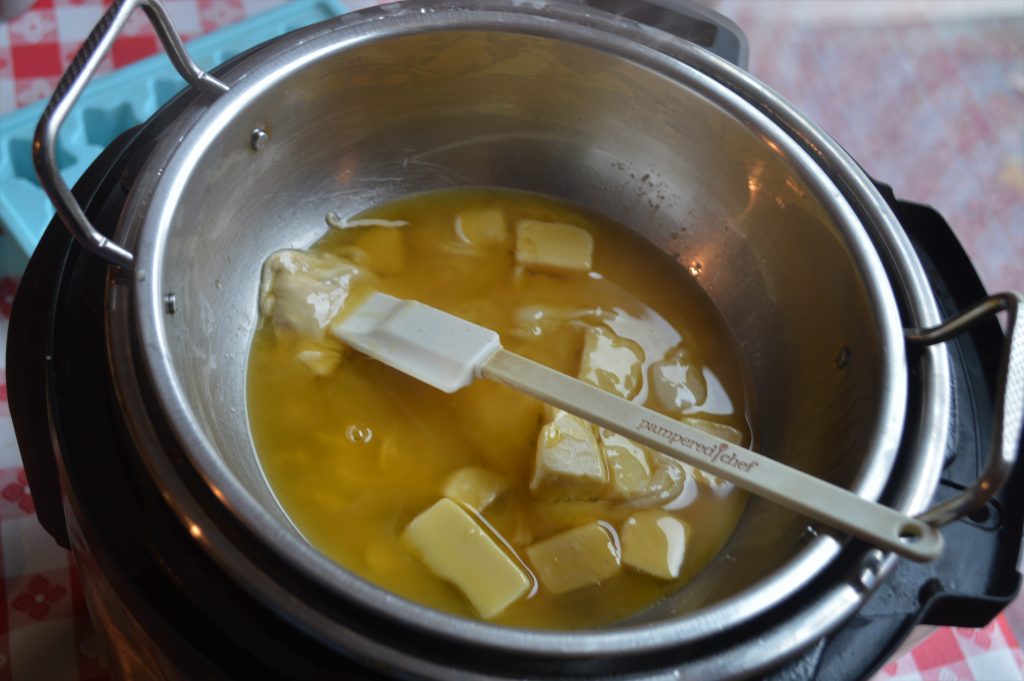 And now for the secret ingredient. You can see it in this image:
yes, it is cashew butter!
Let me just mention one more thing- involve your kids in making this and they will develop a life-long love of making easy and simple desserts at home. All you need is their favorite shape of silicone mold, and they are set!
Creamy Vegan Chocolate- Easy Recipe
Servings: 20 small ones
Time: 20 minutes plus cooling time
Ingredients:

3/4 cup cocoa butter

2 tbsp. cashew butter (smooth)

1/2 cup cacao powder (I use certified organic)

5 tbsp. maple syrup (use less for dark chocolate)

1 tsp vanilla essence

pinch sea salt

optional: finely chopped nut pieces, cranberries

2 drops of my favorite essential oils- orange or peppermint (I use only Young Living oils)

Recipe:
Add a cup of water to your instant pot inner steel container and turn it to saute mode. If not using an instant pot, keep water to boil in large pot on the stove and use a smaller pot inside for the chocolate.
Place your shallow pot on top and make sure that there is a little gap for escaping steam.
Add cocoa butter and let it melt.
When they are mixed well and consistency is creamy, add the cashew butter and stir gently.
Now add the other ingredients; maple syrup, cacao powder, sea salt, vanilla essence and stir well
Once it is well mixed, you can turn off the saute mode and add your favorite optional ingredients.
Carefully pour into your silicone molds and freeze them for an hour.
Take the chocolate out of the mold and store in the fridge (in the summer) or outside if it is cool. Enjoy!