17 January, 2014
whole wheat walnut 'n' spice coffee cake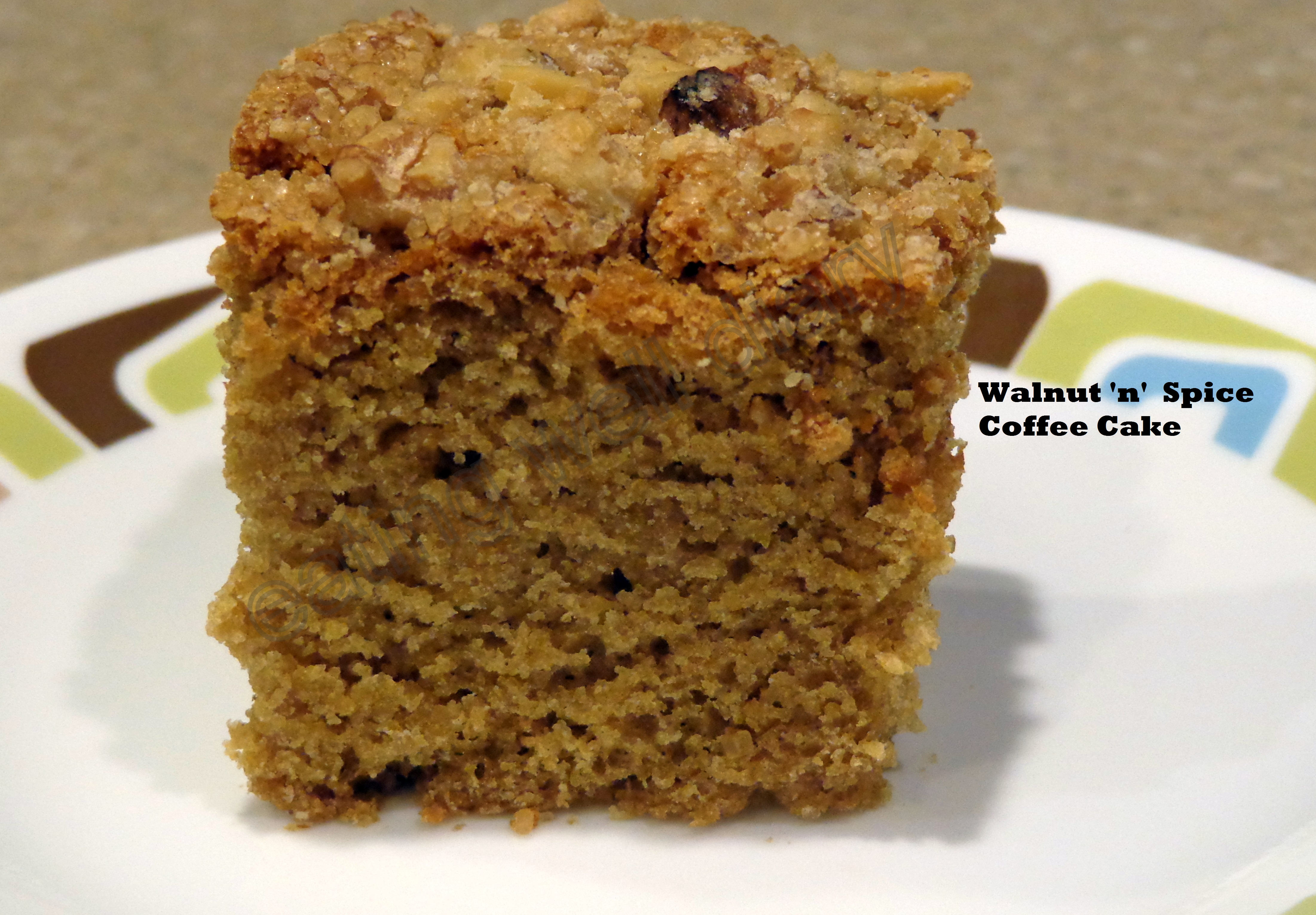 Posted in :
eggless cakes
,
snack
on
by :
apsara
Tags:
diabetic-friendly cake
,
raw sugar topping
,
walnut coffee cake
,
whole wheat coffee cake
Coffee cake, I used to think about 7 years ago, is just a cake containing coffee. As defined by Wikipedia, it is usually a single-layered cake with crumb topping served with coffee.
Here is a cake that was inspired by my husband many years ago and modified over many trials to make it healthy and delicious. This recipe uses whole form of sweeteners- maple syrup and raw sugar; combined with whole wheat, it will not lead to a spike in blood sugar that a regular cake would inevitably do.
Guests will always ask for more when they have this!
Preparation time: 20 minutes for mixing and about 1 hour to bake. Makes about 12 servings.
Ingredients:
for cake:
whole wheat pastry flour- 3 1/2 cup (regular whole wheat flour works well too)
baking powder- 1 tbsp.
baking soda- 1 tsp.
salt- 1 tsp.
cinnamon powder- 1 tsp.
nutmeg powder- 1 tsp.
canola oil- 1/4 cup
yogurt- 1/3 cup
maple syrup- 1 cup
milk- 1 1/2 cup
vanilla- 1 tsp.
for walnut topping:
whole wheat pastry flour- 2 tbsp.
raw sugar- 3 tbsp.
canola oil- 2 tsp.
walnut pieces- 1/2 cup
Method:
* Pre-heat oven to 350 °F. Mix wet ingredients in a bowl.
* Combine dry ingredients in another bowl.
* Slowly the dry mixture to the wet without forming lumps.
* Grease a baking tray with oil and transfer the batter into it evenly.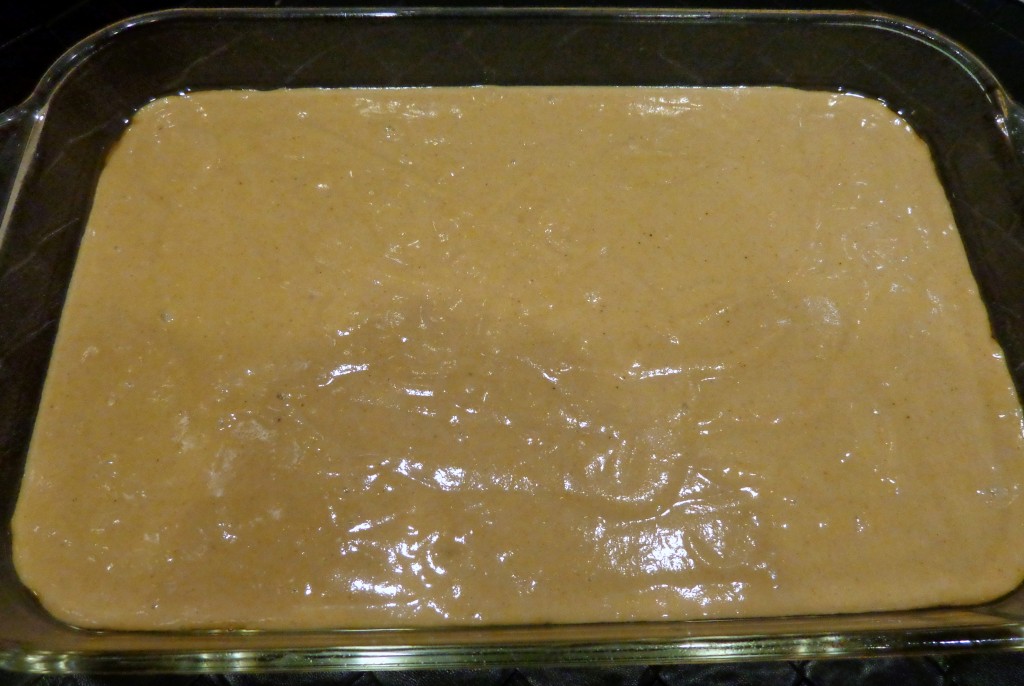 * Make the topping by combining dry ingredients and slowly adding oil in drops to bring it together. Drizzle the topping on the cake batter.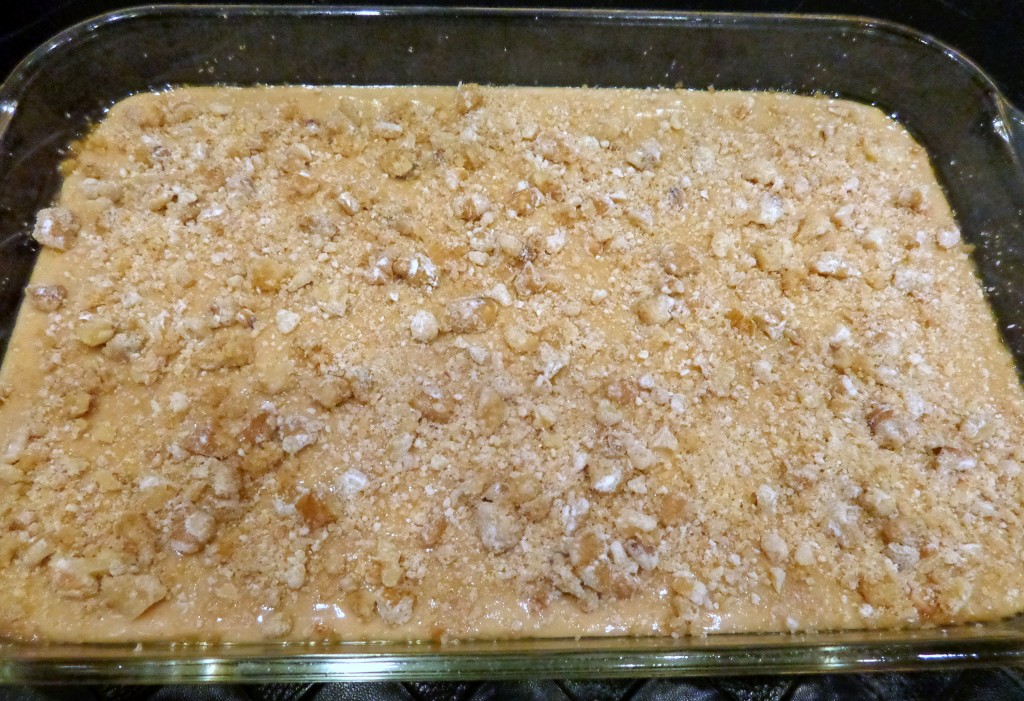 * Bake at 350 °F for about an hour or till a clean knife inserted in the center comes out clean.
* Allow to cool completely before making serving-size pieces.