19 December, 2019
Easy Saffron-laced Baked Badam Burfi or Almond Fudge (gluten-free, vegan, low-sugar)
Comments : 8 Posted in :
Desserts
,
Indian sweets
,
snack
on
by :
apsara
This year for Diwali/ Deepavali, I had made a baked version of almond burfi and my friends loved it during a potluck dinner. After a friend asked me for the recipe recently, I finally made it again to finally document the recipe and share it. It is almost Christmas now, so there is more opportunity to make sweets for a party!
Badam burfi is typically made using blanched almonds and sugar syrup. It is an elaborate procedure that involves stirring frequently on a low flame.
Enter blanched almond flour, and it makes the method so much easier! And I have been able to take it one step further- completely eliminate the stove-top cooking. Just mix and bake- voila! You have delicious badam burfi with minimal effort.
The magical color and flavor that pure saffron offers! Just heavenly!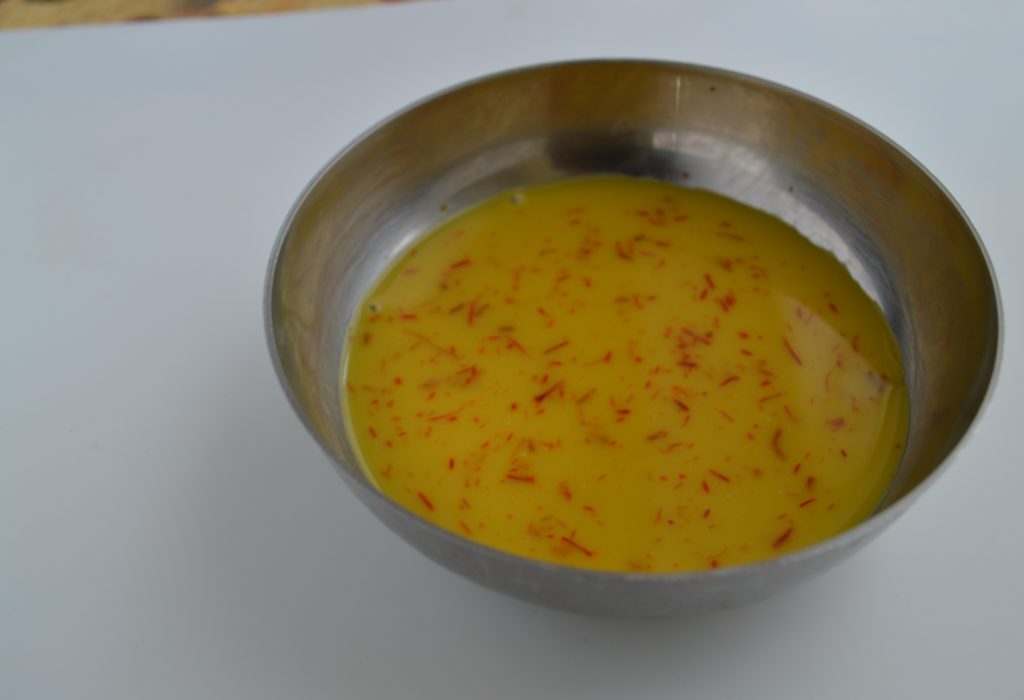 Here are some pictures of the steps involved: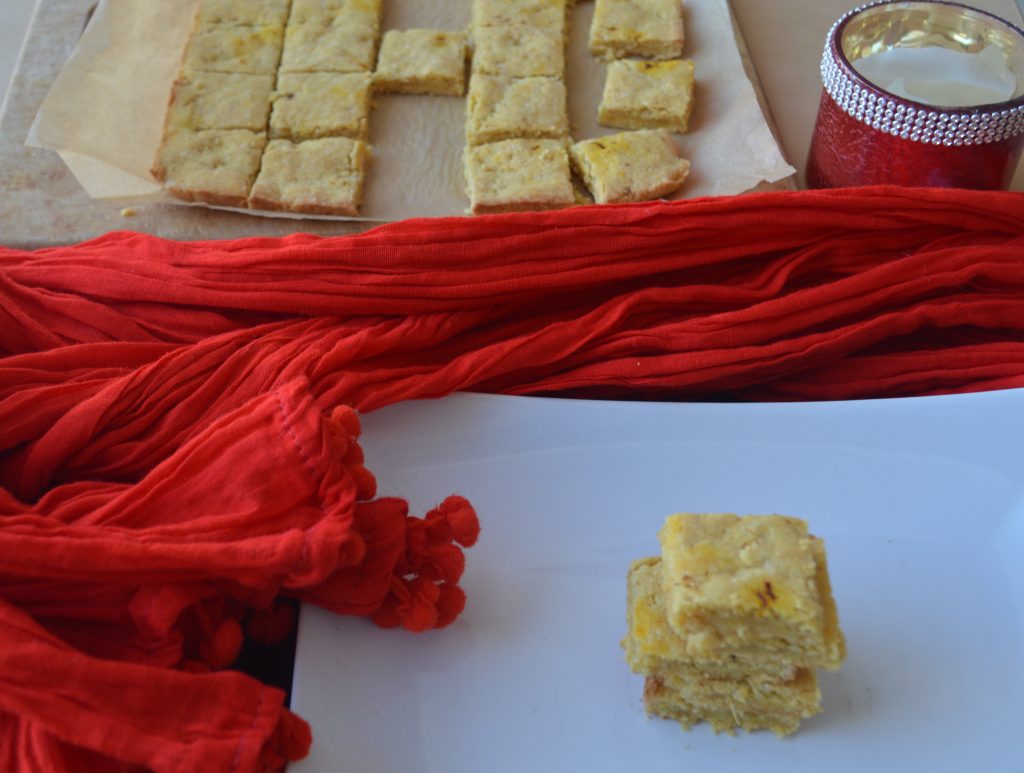 Easy Saffron-laced Badam Burfi or Almond Fudge (GF, vegan, low-sugar)
Servings: 24
Time: 35 minutes
Difficulty: easy
Ingredients:
2 cups blanched almond flour

2 Tbsp coconut flour

1/3 cup raw sugar (can use coconut sugar/ sucanat/ white sugar)

1 tsp baking powder

3 tbsp almond milk (or any plant-based milk or dairy milk)

2 tbsp water

A fat pinch cardamom powder

3 generous pinches of saffron strands
Method:
Heat oven to 350 °C and line a 8 x 8 inch square pan with parchment paper
In a bowl, combine almond flour, coconut flour, sugar, baking powder and cardamom powder
In a small pan warm milk and water together and add the saffron strands in it.
Once the color turns yellow, turn off the heat and add to the flours
Mix well to avoid lumps, transfer to the baking pan and bake for 22-24 minutes till the edges turn slightly brown.
Remove from oven and cool completely before cutting into squares.
Store in an airtight container outside for up to 5 days or up to a month in the refrigerator. But, I bet they won't last that long!
8s COMMENTS