21 August, 2019
Savory Mint Almond Flour Muffins (gluten free, vegan)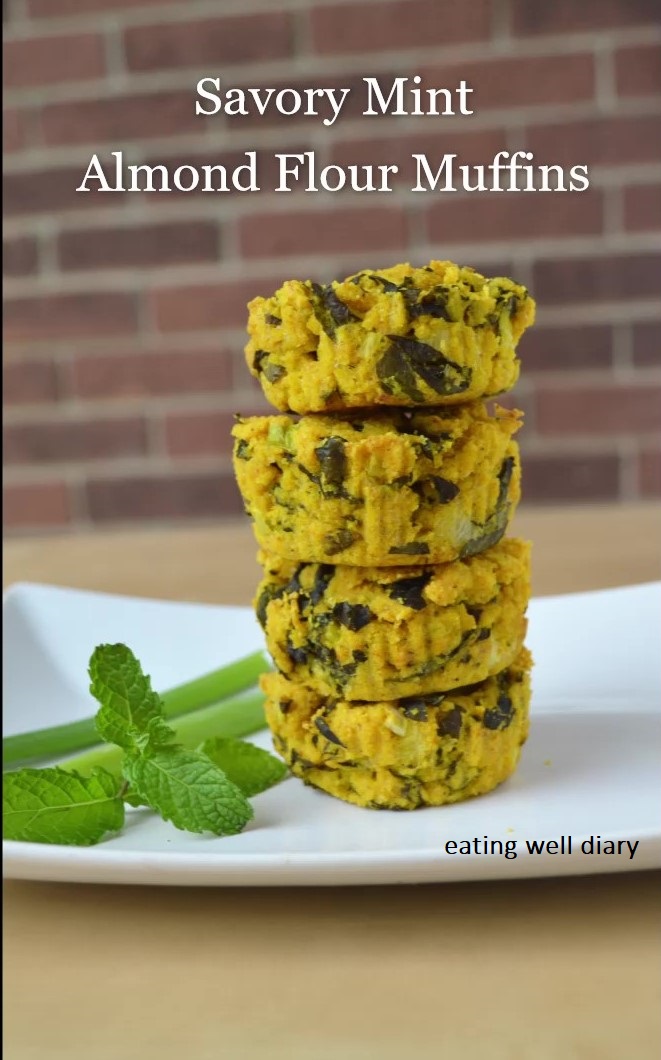 Posted in :
Appetizer
,
Breakfast
,
Gluten free baking
,
snack
on
by :
apsara
Tags:
savory muffin mint muffin
,
vegan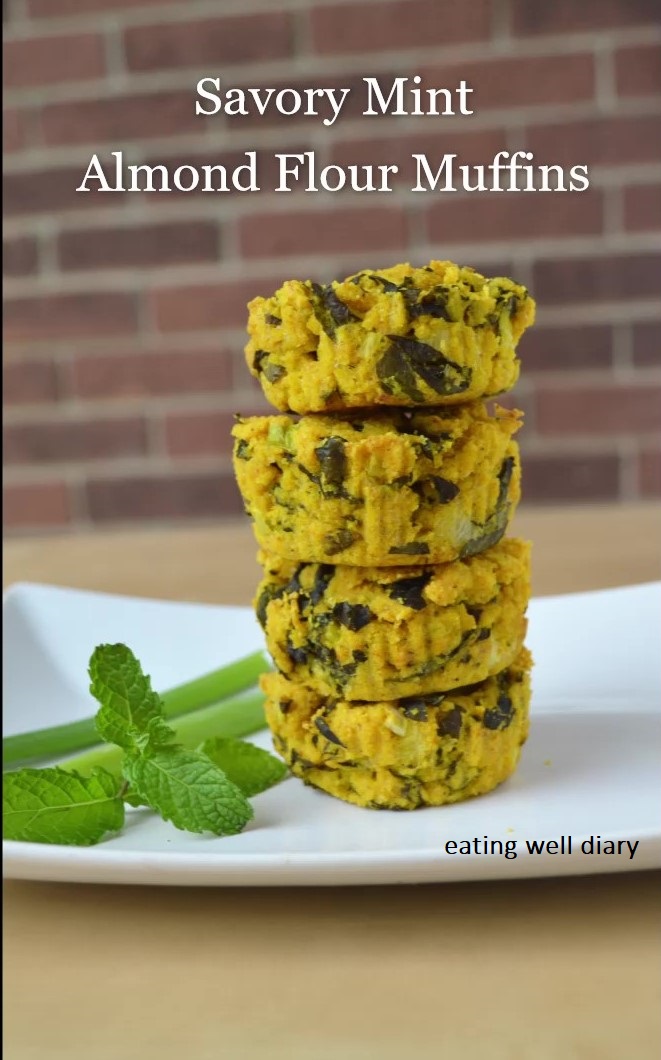 A baking  enthusiast like me often gets bored of making sweet things. The taste buds crave for spicy baked goods, often!
When a recipe turns out really well and the whole family loves it, it is natural for a blogger to go back to her old rusty blog and add the super simple recipe in the collection. Yes, I finally did it, to share with the world 🙂
This is a really simple recipe and the resulting muffins are super healthy and delicious. Make ahead for breakfast, or pack it in a picnic lunch!
The key ingredient in any gluten free and vegan muffin, in lieu of eggs is psyllium husk powder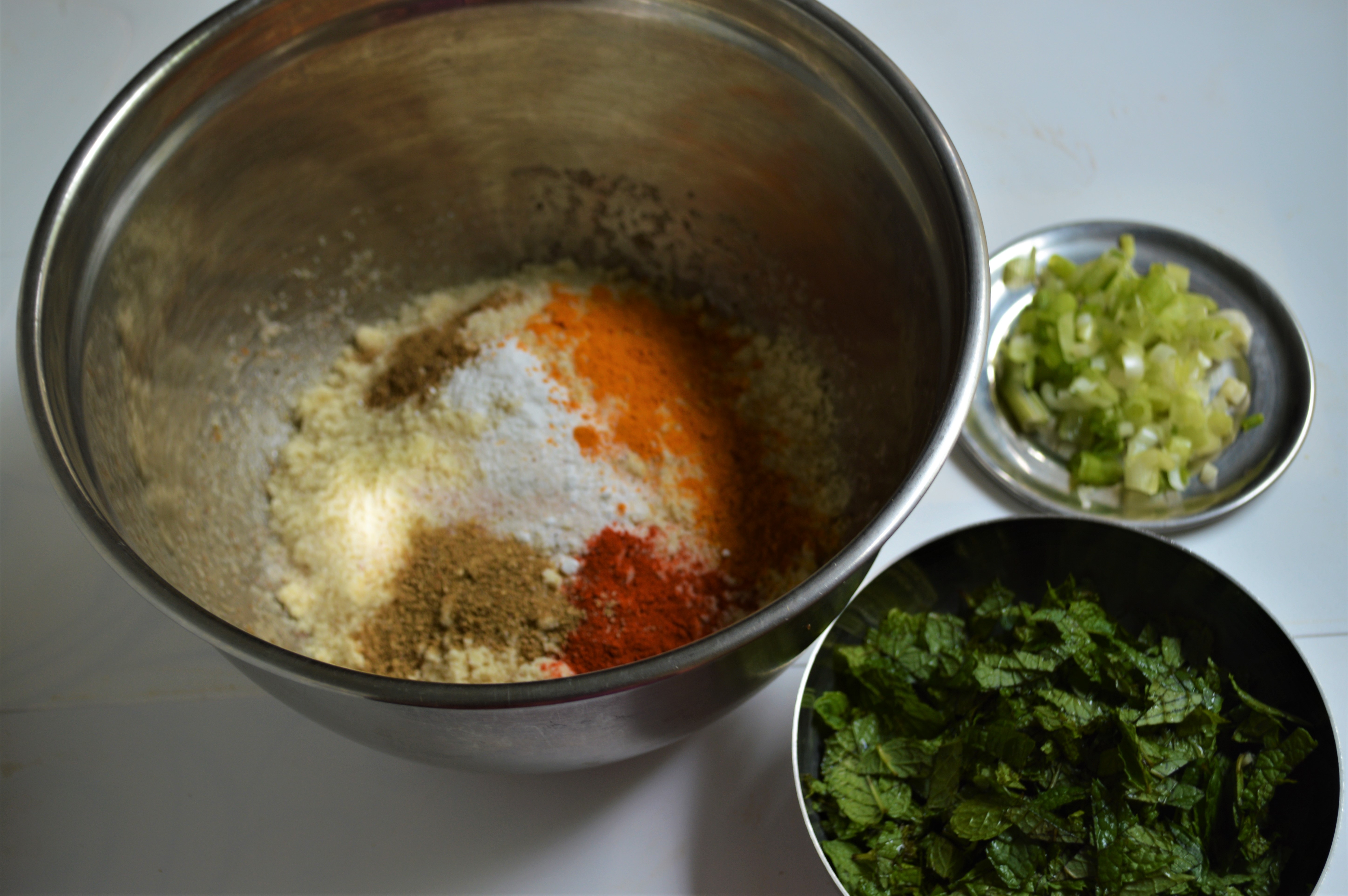 Look at how colorful the ingredients are!
Makes 8 medium sized muffins!
Savory Mint Almond Flour Muffins (GF, vegan)
Servings: 8
Time: 30 minutes
Difficulty: easy
 

Ingredients:

1 1/2 cup blanched almond flour

1 1/2 tbsp. whole psyllium husk or Isabgol

1/4 cup water

6 tbsp non-dairy milk

2 tsp avocado oil (or any cooking oil)

1 1/2 tsp baking powder

1/4 tsp sea salt

spices:

1/2 tsp turmeric powder

1/2 tsp red chilly powder/ paprika

1/2 tsp coriander powder

1/2 tsp cumin powder

1 cup chopped fresh mint leaves

2 tbsp. chopped green onions (optional)

Method:
Preheat oven to 350 deg F
In a bowl combine psyllium husk powder with 1/4 cup water and allow it to sit for a few minutes
Add almond flour, baking powder, salt, turmeric powder, coriander and cumin powders
Add non-dairy milk and mix to form a stiff dough
Fold in the chopped mint leaves and spring onion (is using)
In a parchment lined muffin tray, pack the dough into 8 muffin liners
Bake for 22 minutes
Allow to cool and enjoy! Store in an airtight container in the fridge for up to a week