5 November, 2015
Easy Smoothie with Superfoods
Comments : 7 Posted in :
Breakfast
,
Smoothies
on
by :
apsara
Tags:
chia cacao smoothie
,
goji maca smoothie
,
Whole food smoothie powder
,
Whole Foods superfood drink
I am not a smoothie person, to tell you the truth. I do not like to replace my meals with a smoothie, because I really need starch in my food.
But it was one of those days… I had a wisdom tooth taken out, and was unable to eat regular lunch. This is where a pack of superfood powder gifted by my friend came in really handy. This added a boost to the drink and kept my energy level up the whole day, that I even forgot to have my green tea in the afternoon and did not miss it!
The best part about making a smoothie is that you do NOT need a high end blender like a Vitamix (although it doesn't hurt to have one) , if the ingredients are simple enough. I used a regular blender and still got a tasty drink with good consistency.
It is so good to have one of these super food powders at home handy for times like these! 
Note: This is a great on-the-go breakfast idea too; make ahead and carry to work  in a jar!
Here is what went into it to make a complete meal, no sugar added:
banana- 1
apple- 1
non-dairy milk- 2 cups (I used hemp milk)
lettuce- a small bunch
smoothie powder- 2 tbsp.
Method:
Wash lettuce and apple and chop roughly.
Blend along with the other ingredients till smooth.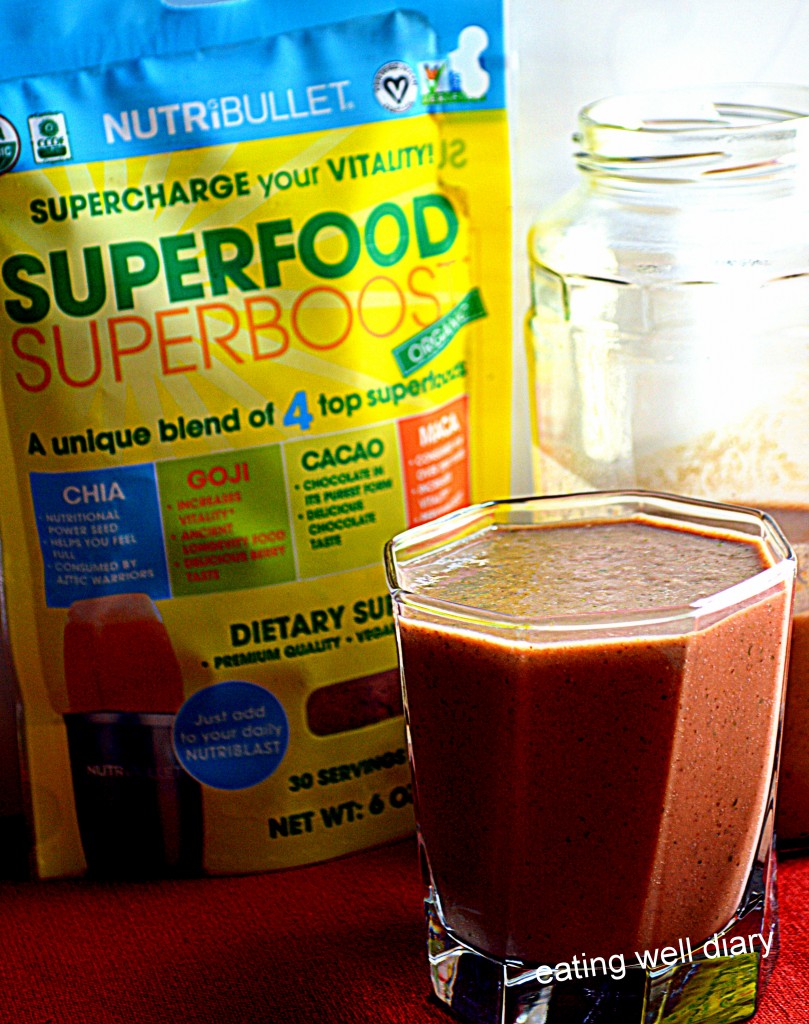 Sharing at the Vegan Linky Potluck #68 at Urban Naturale.
7s COMMENTS