22 March, 2015
Guilt-free Fruit and Nut Chocolate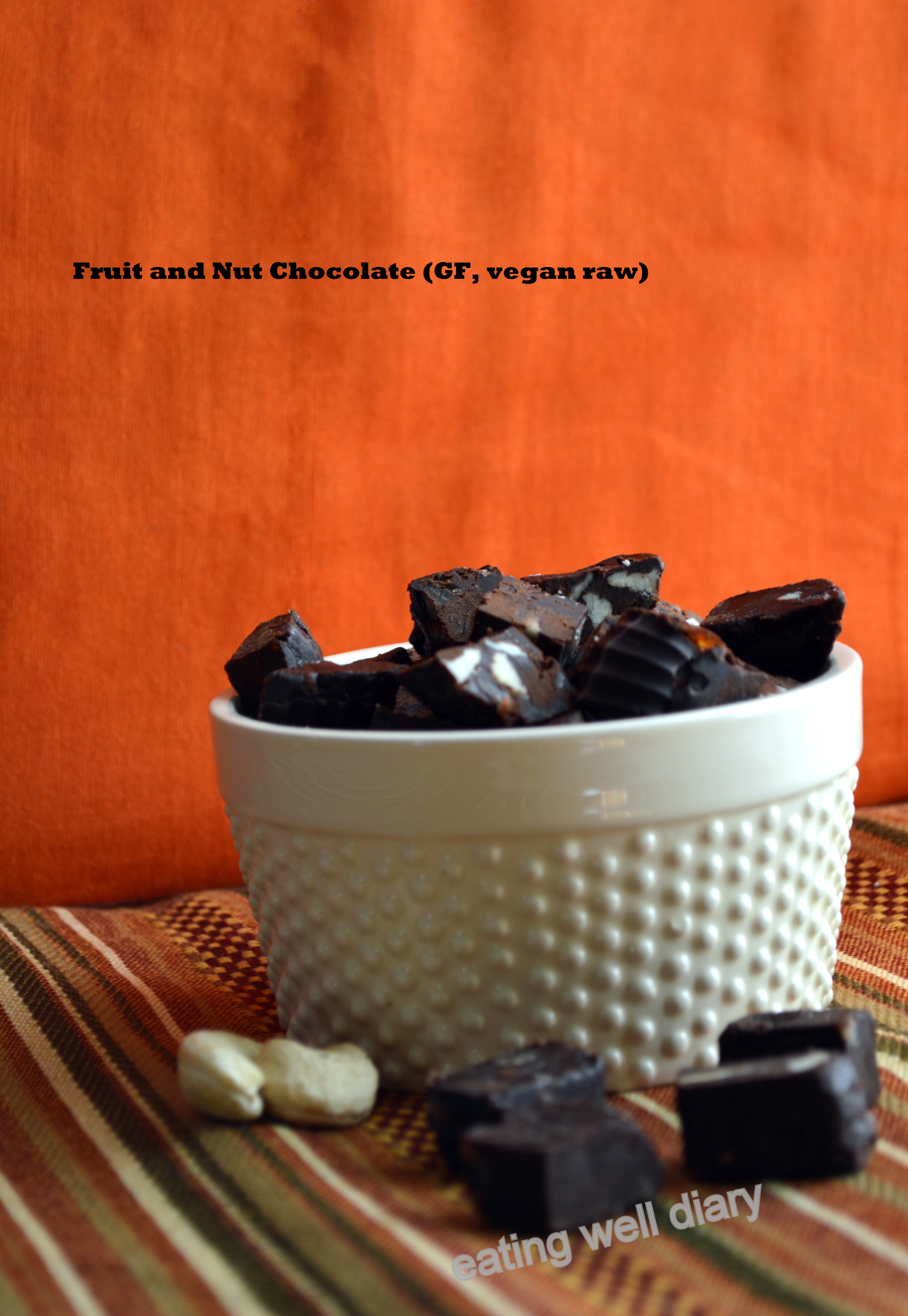 Comments : 31 Posted in :
Desserts
,
snack
on
by :
apsara
Tags:
chocolate snack bar
,
home-made chocolate
,
raw chocolate bar
,
vegan chocolate
Who knew making chocolate at home was this easy? I certainly did not, till today! Having these cute little silicone baking cups only made it easier and more attractive to try it out.
And I decided to try it out the healthier way, with unprocessed cocoa powder, coconut oil and lots of dried fruit and maple syrup for sweetness. A bit of raw sugar to make it more palatable for kids, who are not in favor of dark chocolate. So simple and delicious! There is no guilt in these, just the pure joy of consuming super foods. Yes!!
Having a bag of these in the fridge is going to be very useful for those odd-time cravings; and save money on buying some of those really delicious bu expensive vegan chocolate bars. This recipe fills 6 of the silicone baking cups.
Taking this treat to Fiesta Friday #60 over at the Novice Gardener's blog, co-hosted by Tracy and Nancy. Dig in, my friends; these are so easy to make I have more batches getting done!
Also linking this up at the Virtual Vegan Potluck part 32 at Poppy's Bunny Kitchen co-hosted by Angela.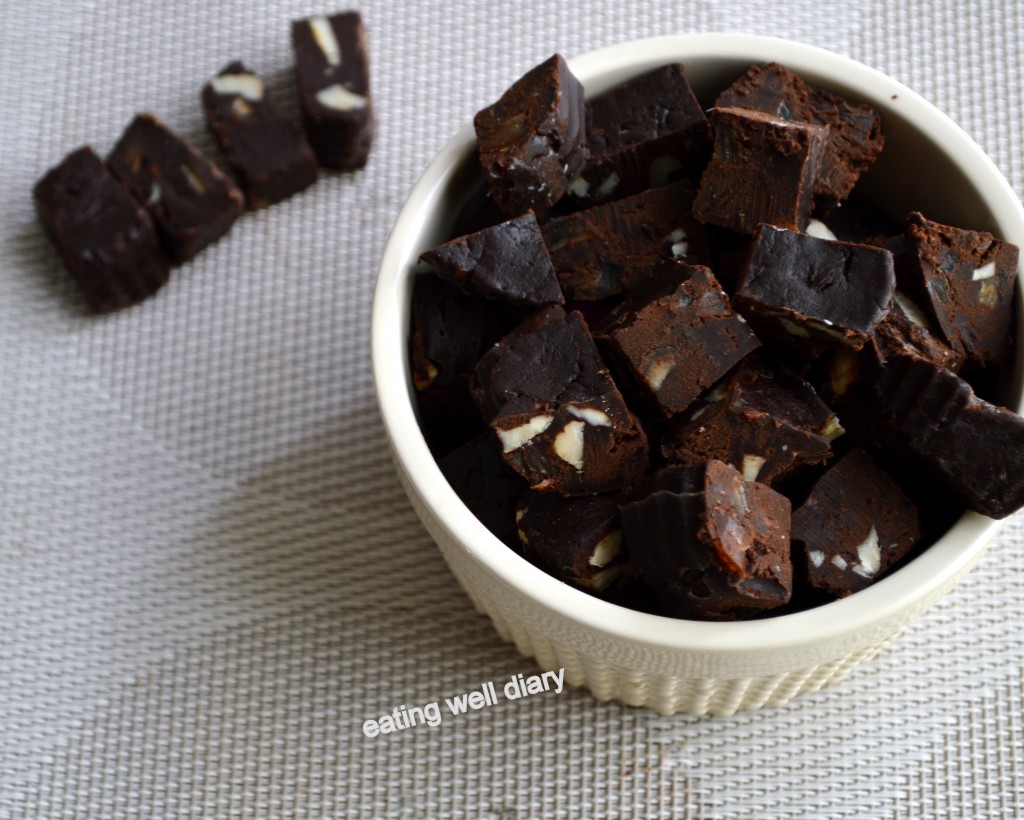 Fruit and Nut Chocolate
Servings: 6
Time: 20 minutes
Difficulty: easy
Ingredients:
cacao powder- 2/3 cup (unsweetened cocoa powder)
Spectrum coconut oil– 1/4 cup
maple syrup- 3-4 tbsp.
powdered raw sugar- 1 1/2 tbsp. (I powdered some turbinado raw sugar)
dates- 8
chopped nuts- 1/4 cup (I used cashews)
Method:
1. Chop dates into very small bits.
2. Melt coconut oil and then measure out the required amount. Add maple syrup, sugar and cacao powder.
3. Stir in dates and nuts. Warm slightly, if necessary, to form a mixture.
4. Use a spoon to fill silicone baking cups to one-third of volume. Flatten the top with the back of a cup/ tumbler.
5. Freeze for an hour, chop into bits and enjoy! Store in fridge for a firm texture.
31s COMMENTS