12 December, 2014
Apricot-Orange halwa or fudge (gluten-free, vegan)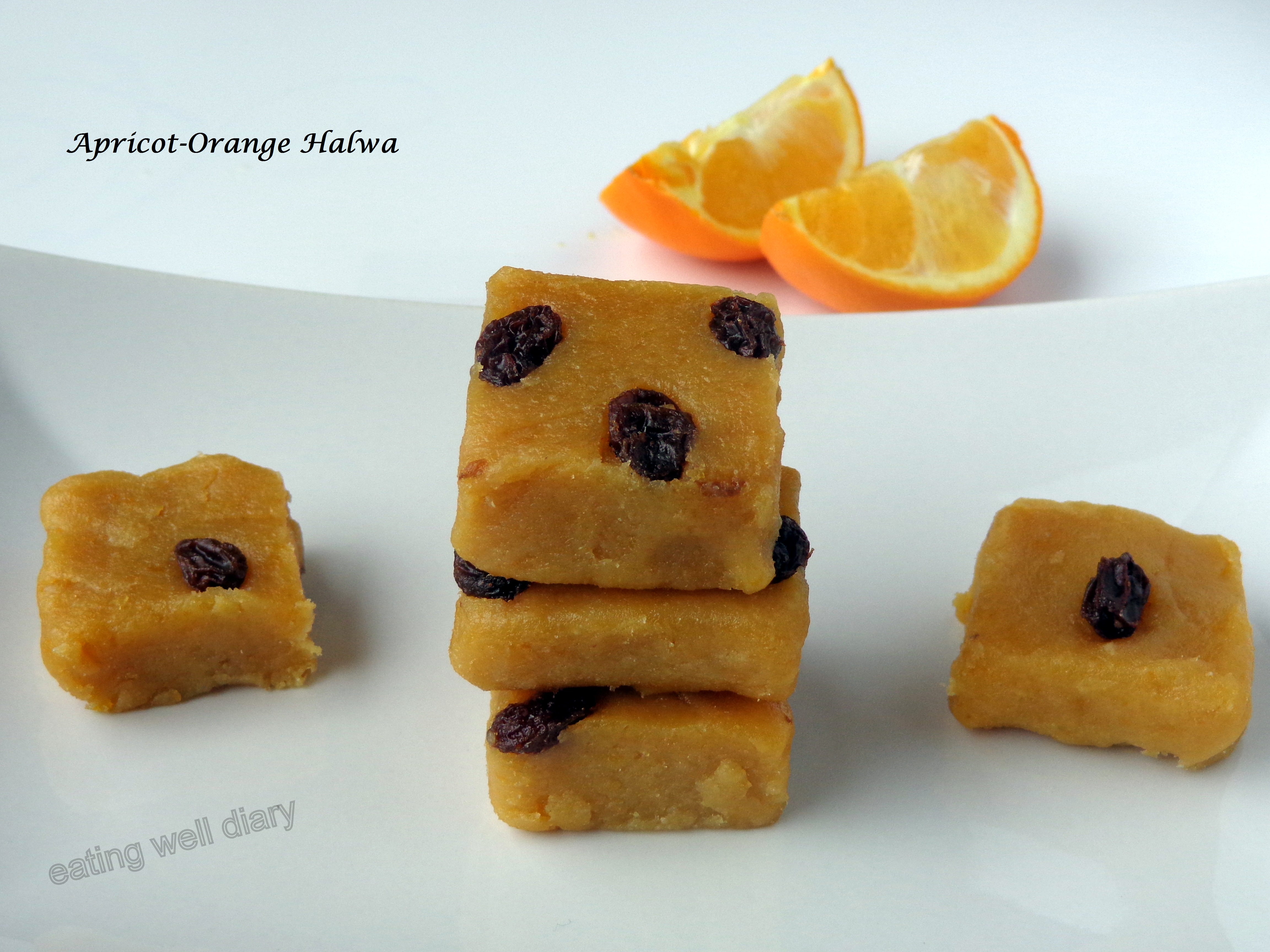 Comments : 31 Posted in :
Desserts
,
Indian sweets
on
by :
apsara
Tags:
apricot halwa
,
halwa vegan
,
healthy Indian dessert
,
healthy orange dessert
,
orange halwa
,
vegan Indian dessert
I'm so excited to be participating in the Virtual Vegan Potluck,a yearly online party for vegan-friendly bloggers. This is their 5th Potluck party and the first one for me! Annie, the blogger at An Unrefined Vegan organizes this event and my entry is in the Desserts category. Do check out the other entries using the links given at the end of this post.
Orange is a featured ingredient for this event, and I chose to use it in my dessert. So here's a novel fudge or Indian halwa using whole orange in it! Traditional halwa is a decadent dessert made with a lot of sugar and milk with a chunk of ghee. I have used coconut oil in place of ghee. The resulting halwa has a sweetness from apricots and the orange lends a tangy taste. My friends loved it when I served this to them; hope you make some too!
Also sharing this at Fiesta Friday #46. At this week's party Angie is joined by co-hosts Margy of La Petite Casserole and Juju of Cooking with aunt Juju. Check the link for lovely food ideas!
Apricot-Orange halwa/fudge
Servings: 16
Time: 40 minutes + soak time
Difficulty: easy
Ingredients:
whole cashews- 2/3 cup
dried apricots- 18
orange- 3/4 of Navel orange (or 1 full Mandarin orange)
almond milk- 1/4 cup
coconut oil- 3 tbsp. (use expeller-pressed or Spectrum brand to avoid smell of oil, or use ghee)
oat flour- 2 tbsp. (coconut flour can be used for a less chewy consistency)
raw sugar- 2/3 cup
raisins- for garnish
cardamom powder- a pinch (optional)
Method:
1. Soak cashews for 3-4 hours. Drain water.
2. Soak dried apricots in water for about 2 hours. If using bright-orange apricots, add a drop of hydrogen peroxide while soaking (optional, this is to oxidize potentially harmful sulfites). Drain water. Peel the orange and remove the central white portion (if using a Navel orange).
3. In a blender, add soaked cashews, apricots, peeled orange, sugar and almond milk. Blend to a smooth paste. Use additional almond milk if necessary.
4. Add the blended mixture to a pan (preferably non-stick) on the stove. Add cardamom powder and 2 tbsp. coconut oil, stir on medium heat. Taste and adjust flavor with sugar if necessary.
5. When most of the water evaporates, add one more tbsp. of oil. When the mixture leaves the sides of the pan and the oil separates from the halwa, transfer it to a greased dish.
6. Shallow-fry some raisins in coconut oil and press them down on the fudge.
7. Allow to cool to room temperature and refrigerate before cutting into squares. Store in the fridge for a week, if it lasts that long!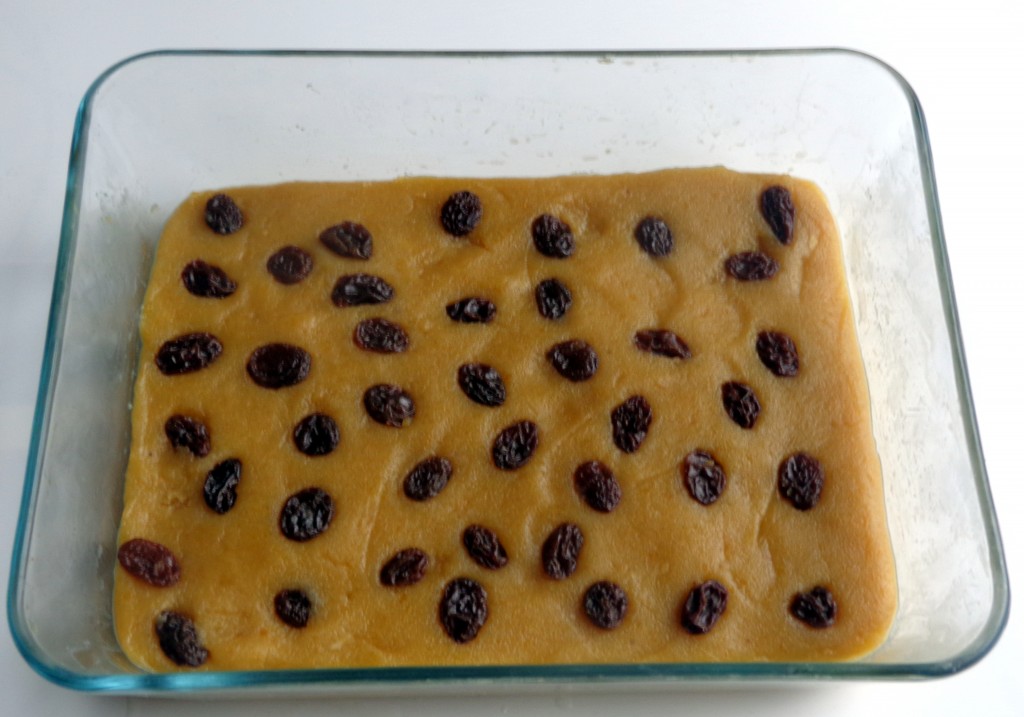 Check the following links for great vegan food shared at the Potluck! Click this button to see the entry before mine in the Potluck:
Click this button to see the entry after mine in the Potluck:
31s COMMENTS