3 December, 2013
whole wheat pita bread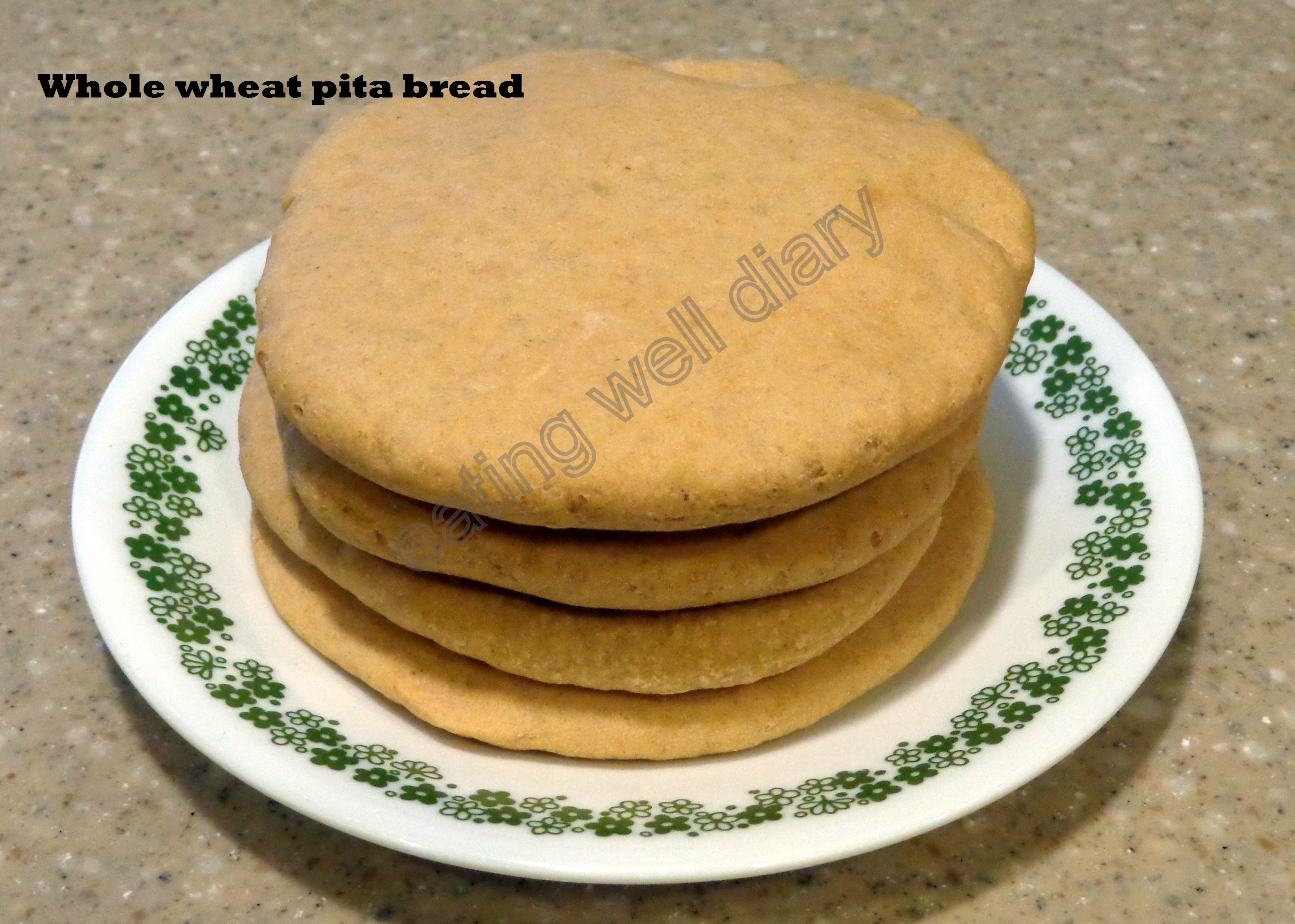 Comments : 2 Posted in :
Appetizer
,
snack
on
by :
apsara
Tags:
healthy bread
,
Pita
,
whole wheat pita
,
Whole-wheat flour
Making whole wheat pita bread at home is one of the most successful first-attempt trials that I have made. It is so simple and delicious and unlike many other whole wheat breads, it is easy to make at home. I used regular atta. Since kneading is key, I used a stand mixer which saves some time and energy. One can even use a regular wet grinder for kneading if it comes with a dough kneading attachment.
Adapted from here.
Ingredients:
whole wheat flour (atta)- 3 1/2 cup
active dry yeast- 1/4 oz (1 packet)
warm water- 1 1/4 cup
canola oil- 2 tbsp. plus 1 tsp.
salt- 1 tsp.
Method:
1. In the stand mixer bowl, add warm water, yeast and 2 tbsp. of oil.
2. Add flour slowly, 1/2 cup at a time and mix on low speed with the dough hook attachment. Also add the salt.
3. Mix at low speed for 5 minutes.
4. In another oiled bowl, transfer the ball of dough and let rise for one hour in a warm place. I used a warm oven (around 150 F).
5. Divide the dough into equal sized balls and allow to rise in the same bowl for another 20 minutes, with lid on.
6. Preheat oven to 500 °F. Roll out each ball of dough into a circle about 5 inches in diameter. It helps to fold the circle over and roll again a couple of times. This makes the pita puff really well.
7. Line an aluminum baking sheet with parchment paper and arrange the circles in it.
8. Bake on the lowermost rack for the first 4 minutes transfer to the top rack and bake another 4 minutes.
2s COMMENTS