10 November, 2013
Whole grain mint crackers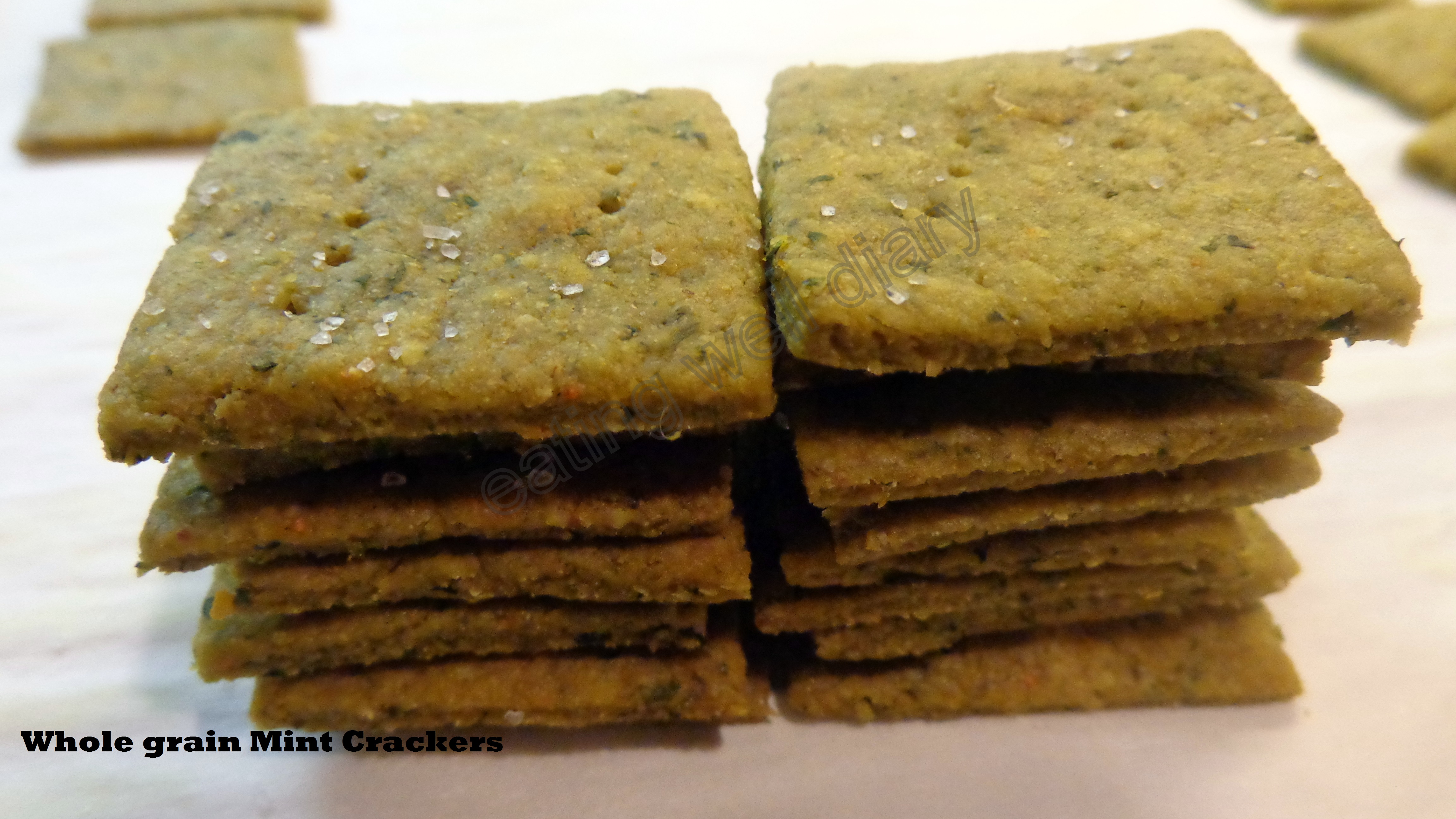 Comments : 7 Posted in :
Crackers
on
by :
apsara
Tags:
Chili powder
,
healthy snack
,
mint
,
mint crackers
,
Sea salt
,
whole grain crackers
These mint crackers are a light and delicious snack.  They are not just tasty, an added benefit is that it relieves the stomach of gas. Freshly baked crackers just seem to disappear in no time!
Ingredients:
fresh mint leaves- a bunch
yogurt- 2 tbsp.
whole wheat flour- 3/4 cup
oat flour- 1/4 cup
sugar- 1 tsp
salt- 1/2 tsp.
red chilly powder- 3/4 tsp.
coriander powder- 1 tsp.
canola oil- 1/4 cup
sea salt- for sprinkling (optional)
Method:
1. Wash mint leaves and grind along with yogurt in a mini blender/ food processor.
2. Combine wheat flour, oat flour, salt, sugar, chilly powder and coriander powder in a mixing bowl.
3. Add the ground paste and oil. Knead into a dough with hands and roll out into a thin sheet between 2 sheets of wax paper, about 1/8″ thick.
4. Use a pizza knife to cut out squares. Poke holes with a fork in each cracker.
5. Bake in a 350 °F preheated oven for 20  min. Sprinkle lightly with sea salt for added flavor.
7s COMMENTS