28 May, 2015
Zero Oil Polenta or Cornmeal Upma (Easy Savory Snack)
Comments : 28 Posted in :
Breakfast
,
Easy lunch box recipes
,
snack
on
by :
apsara
Tags:
cornmeal upma
,
Indianized savory polenta
,
polenta upma
,
vegetable gluten free upma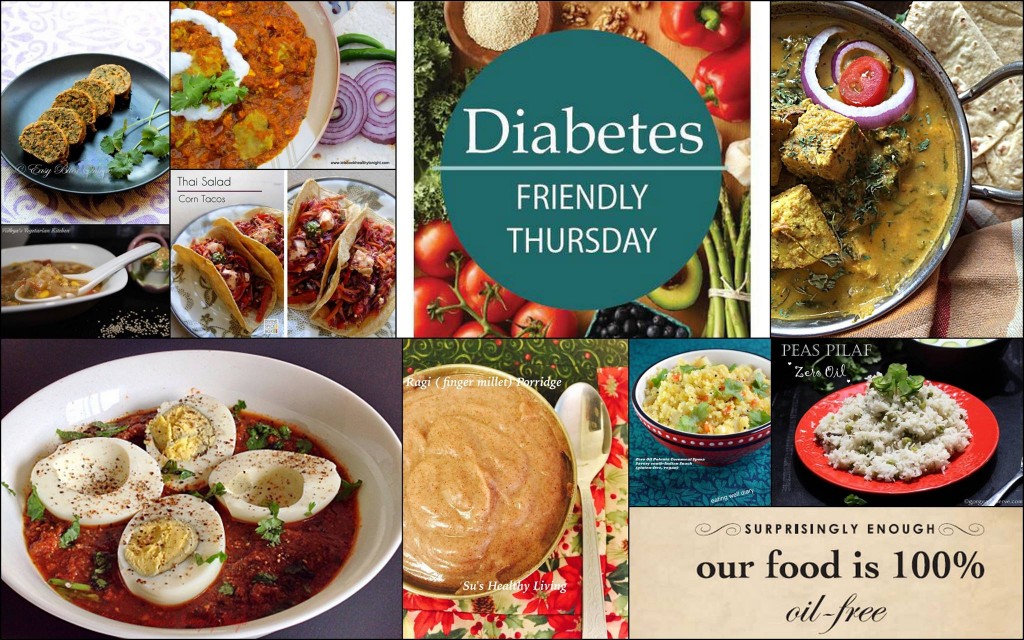 Creating recipes with a cause!
I am a proud DFT blogger. To learn about DFT click here
To find more DFT recipes click here
Binge with DFT this time in OIL FREE Madness!
Cornmeal is coarsely ground corn or maize. Polenta refers to the cooked form of it, an Italian dish that is made by boiling cornmeal in water. Stone-ground cornmeal is a healthier version that retains parts of the hull and germ from the corn and contains more nutrition as compared to steel-ground cornmeal. It is the better choice for diabetics too, for the same reason.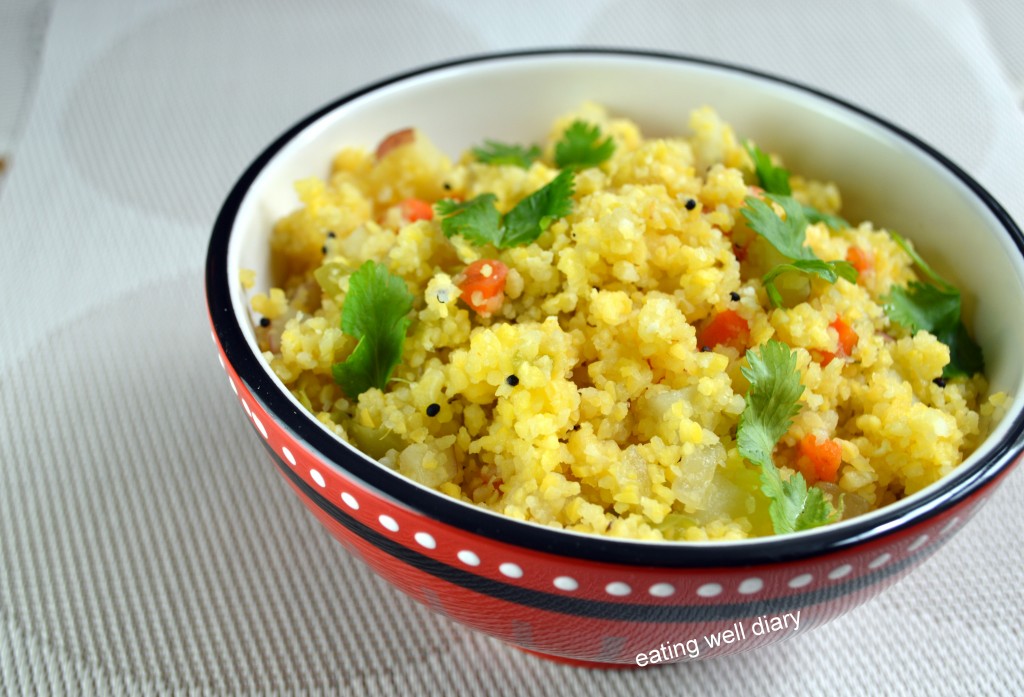 Why would anybody want to eat with zero oil and fat? Usually someone with heart disease on a mission to reverse it and follows, for example Dr. Esselstyn's protocol for a nutrition based cure (plant-based whole foods diet). It is beneficial for health-conscious people and an excellent way to lose weight.
This week as our theme in DFT is making a dish with absolutely no oil, I decided to make upma, a south-Indian dish that is regularly made with some or lots of oil, depending on who prepares it. I usually use a tablespoon of oil for making upma. But this common dish can be easily adapted to suit the needs of a person on a zero oil/ zero fat diet too.
One essential kitchen utensil that is required for oil-free cooking is a non stick pan. I have used my ceramic coated pan that makes oil-free cooking a breeze!
I have made this upma very simple and fast by using a pressure cooker for cooking the cornmeal. The texture, as you can see in the picture below is just perfect for upma, not mushy but almost powder-like consistency. I like my upma that way!
Zero Oil Cornmeal or Polenta Upma (gluten-free, vegan)
Servings: 4
Time: 30 minutes
Difficulty: easy
Ingredients:
organic cornmeal- 1 cup
water- 1 1/2 cups + 2 tbsp.
chopped green chillies- 1-2
finely chopped onion- 1 small
chopped bell pepper- 1/2
cubed carrots- 1
cubed potato- 1 small (optional)
lime or lemon- 1
black mustard seeds- 1/2 tsp.
asafoetida- a pinch
turmeric powder- a pinch
curry leaves and cilantro for garnish
Method:
1. Dry roast the cornmeal first and set aside to cool.
2.  Add it to your pressure cooker safe utensil along with 1 1/2 cups of water, close with a  lid and cook (2 whistles).
3. Meanwhile, in a non-stick pan, add mustard seeds. Let them pop gently (yes, you can do it even with no oil!) and then add the onions, chillies and bell pepper. Sprinkle water as needed and add salt, asafoetida and turmeric powder. Let them turn tender.
4. Add the other veggies, add more water as needed, cover and let them cook till tender.
5. Remove the cooked cornmeal from cooker, add salt, fluff with a fork and mix into the pan with the veggies.
6. Juice half a lime over it after you take it off the stove.
7. Garnish with cilantro and enjoy with some chutney or your favorite side dish.
Check another way of preparing polenta upma from my dear blogger friend Charanya here.
Disclaimer: I am not a nutritionist or dietitian. My knowledge and information is based on my research and reading from different resources. Please consult your doctor or dietitian before making any changes to your diet.
Check the other DFT posts from my friends. All of them are Oil Free!!!
Sonal: Methi Paneer/Tofu curry
Prachi: Thai Salad Corn Tacos
Anupama: Kothimbir Vadi
Swati: Lauki Koftas
Shailaja: Egg Masala Curry
Srividhya: South-Indian Quinoa Stew with Veggies
Suchitra: Ragi or Finger Millet Porridge
Chaahat: Peas Pilaf
Sharing at the Plant-Based Potluck #47 at Urban Naturale!
28s COMMENTS