17 February, 2015
My Recipe Featured in AUM Cuisine Video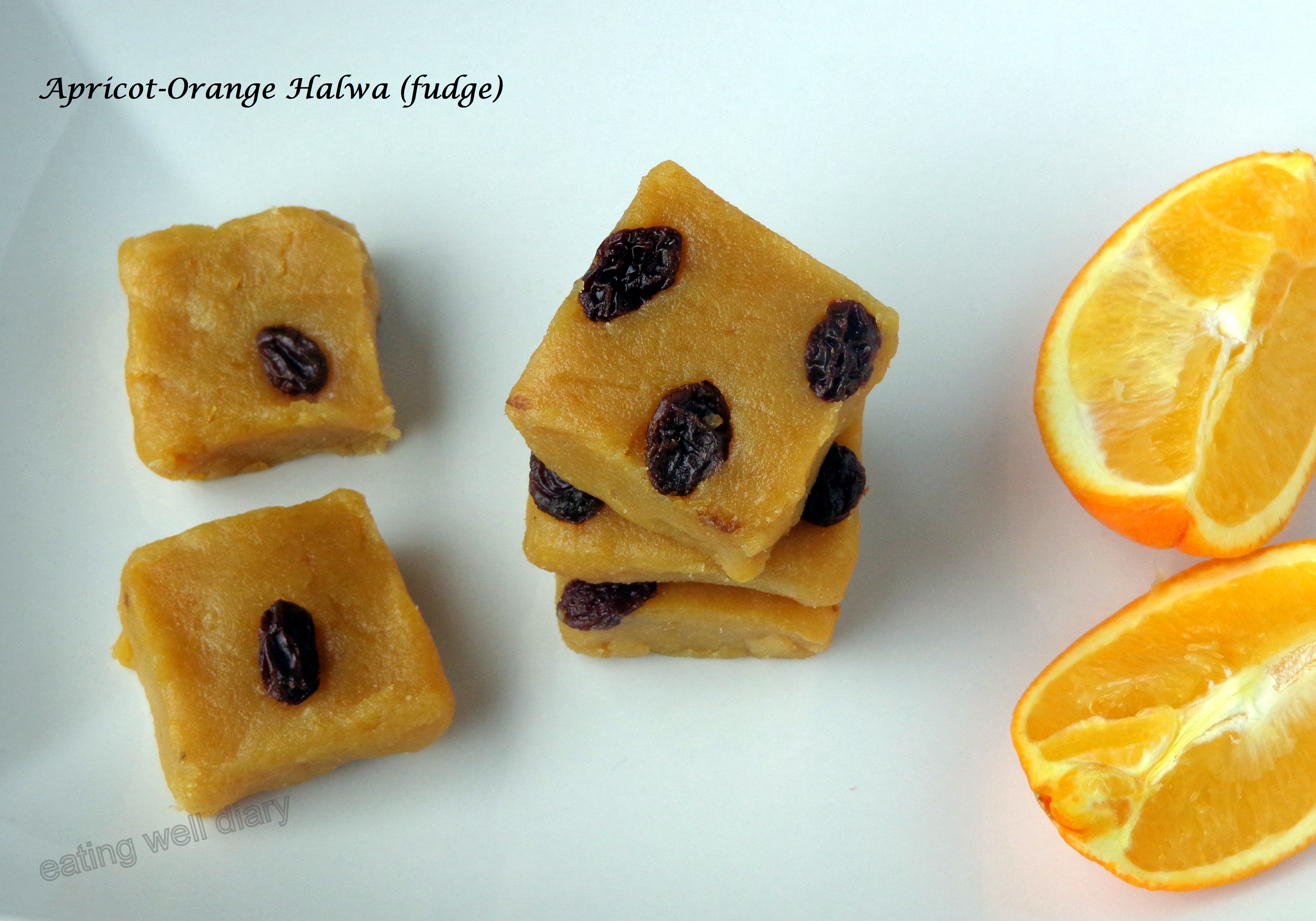 Comments : 48 Posted in :
Desserts
on
by :
apsara
Tags:
apricot orange fudge
,
apricot orange spread
,
AUM cuisine
,
coconut flour
Folks, I have something wonderful to share with you today! My Apricot-Orange Fudge has been featured in AUM Cuisine's youtube video.
During my trip to California a few weeks ago, I had the good fortune of meeting Dr. Vaidya Priyanka. "Vaidyaji" is an Ayurvedic healer from Kerala (India) who, among other things, runs AUM Cuisine– where she conducts food lectures and cooking classes to impart the art of creating food using ayurvedic principles. Healing through food is the main focus.
Here's a video explaining what AUM cuisine is all about:
I am a HUGE fan of the videos on her YouTube channel where she shares some of her recipes, always vegan and gluten-free. We learn about the nutritive property of each ingredient as she magically puts together these truly fantastic dishes that are nourishing to the body and incredibly tasty.
We talked about my blog and she browsed through it… and guess what, she actually picked out this fudge recipe and invited me to her studio to make a video of it. Yes, me, this camera-shy girl actually demonstrating a recipe recorded and broadcast to the world!
The whole experience was mind-blowing. I got to interact with the lovely team at AUM Cuisine, and learn the kind of products they incorporate in their food. Farm-fresh, seasonal organic produce (mostly from their garden) and other materials of the highest quality. I found the discussions on food pairings, the ayurvedic property of each ingredient, very enriching.
As I continue my blogging journey, I consider this experience a turning point. I know this for sure- my interest in food is not casual anymore. 😉
My heart-felt thanks to Vaidyaji and her AUM video team Anjali, Sarita and Lakshmi for having me over at their place to feature my humble fudge recipe. I'm truly honored!
Linking this up at this week's Fiesta Friday party at The Novice Gardener's co-hosted by Aunt Juju and Tina. Just want to share the good news with them while I get some time to cook and click for a new recipe!
48s COMMENTS